Fitness Team
I've been an instructor at SnowDome Fitness since leaving college at 18. I love working with my clients to help them achieve what they thought was impossible at the start of our journey together. My clients have had a variety of goals such as improving fitness, weight loss, tone up, bulk up and that's exactly what we do… together.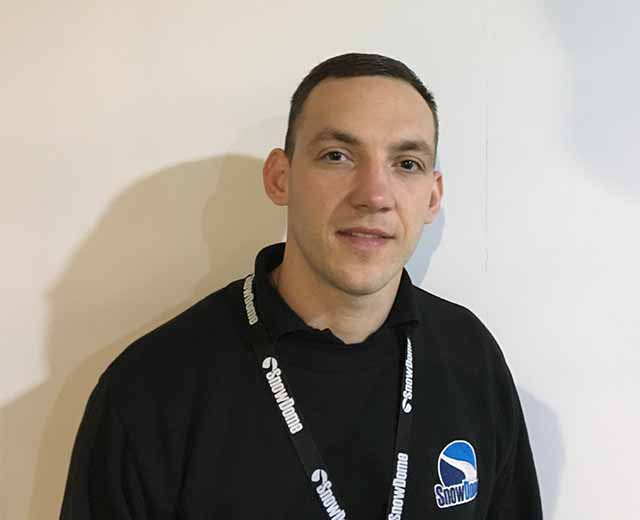 I have been involved in sport and exercise for many years now. I am currently completing my level 3 qualification in personal training. I am committed to helping others achieve their goals. I think it is essential that you build up a rapport with your clients so that they feel confident with my advice and service.
I have always exercised or trained in one way or another. I love helping people and I firmly believe in the old saying "it is a shame for anyone to grow old without seeing the beauty and strength of which their body is capable." I will take the time to get to know you and learn about your strengths and weaknesses.
I have always enjoyed sport and I use my passion and love for fitness to help my clients get the most out of every session with me. No matter what your goal is, I can always help to create the plan that best matches your needs. I will help you not only reach the goals that you deserve, but also maintain them after all your hard work. My training sessions will push you to progress and be enjoyable.
From a young age I have been training my body in various ways. I began practicing traditional Jiu-jitsu at the age of 5 and became an Open Martial Arts Champion and a black belt by the age of 12. Wanting to stay in the gym 24/7, I took up a 3 year personal training apprenticeship based in a local gym.