Ski Lessons
The SnowDome offers a huge array of ski lessons for all ages and abilities, with our fully qualified snowsports team and tonnes of fluffy snow, its the perfect learning environment.
SnowDome have been giving ski lessons for over 25 years. We pride ourselves in giving our customers the ultimate real snow experience. Book your skiing lessons today!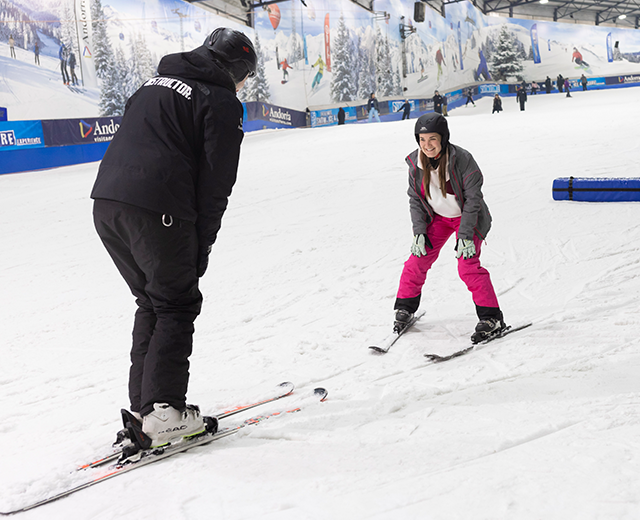 Private & Family Lessons
Private lessons with one of the SnowDome's highly qualified instructors gives you a complete one to one experience. The focus will be entirely upon you, your goals and your achievements. All lessons include equipment hire.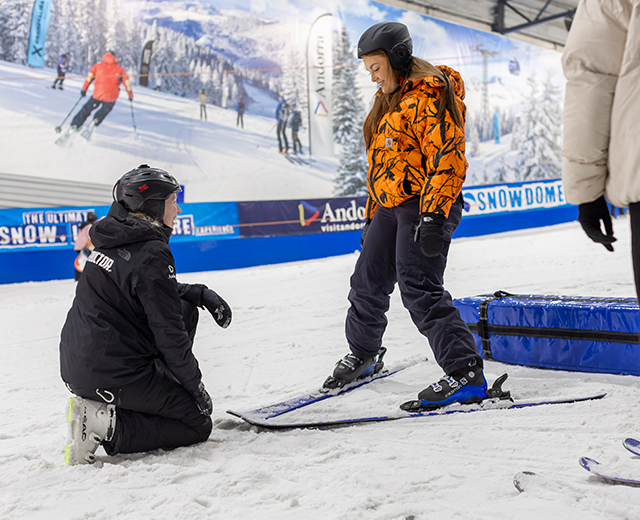 Beginner Ski Lessons
Aspiring skiers can get off to a flying start with a choice of learning routes. It takes the average person approximately 6 hours to learn basic skiing skills and feel confident on the snow before then progressing to the recreational standard. Group lessons are available for adults and juniors (8-15 years).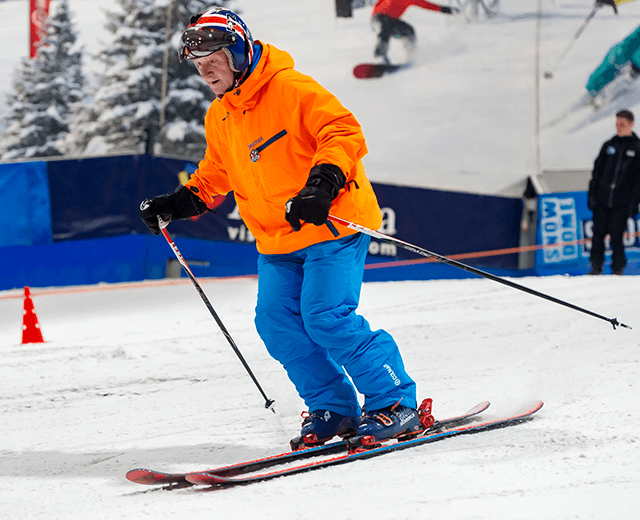 Improver Ski Lessons
If you're at the recreational standard and looking to improve your skills, there's a selection of follow on day courses, coaching evenings and improver lessons available at the SnowDome catering for all levels of recreational skiers.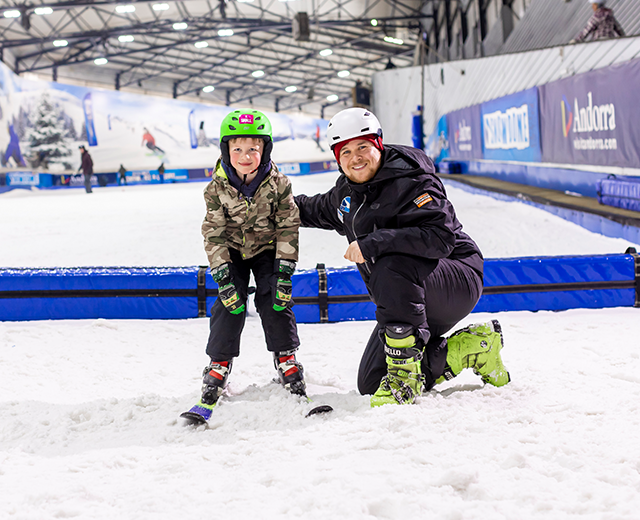 Kinder Ski Lessons
The SnowDome teaches children from 4 to 7 years in kinder lessons. With a dedicated team of instructors, all sessions and lessons last 55 minutes and take place weekend mornings and during the school holidays. All lessons include equipment hire.