The best gym in town
Why consider anything else?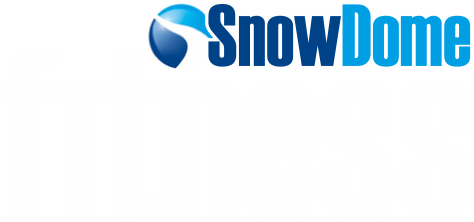 Functional Performance Zone
Welcome to the best gym in town
SnowDome Fitness provides the ultimate fitness facility at unbeatable value for money. With a huge gym floor bursting with the latest Technogym equipment, there's a fitness studio, a luxurious spa, huge functional fitness performance zone, pure strength zone, 25 metre swimming pool, group cycle spin zone and large free-weights area.
Members enjoy free personal training every 8 weeks, exclusive changing facilities, 10% discount off main meals in The Aspen Food Company, 10% discount in Ellis Brigham and complimentary car parking.
Fitness members can also get on the snow and enjoy 30% off skiing and snowboarding - includes group lessons, fast track lessons, private lessons, 1 hour recreational passes and all recreational ski and snowboard discount sessions.
Skiing & snowboarding discount available on 12 month SnowDome Fitness memberships.
The Gym
The huge gym floor boasts unrivalled facilities with a selection of the best fitness equipment available, offering members the ultimate fitness playground.
We also pride ourselves on excellent service and our fully trained fitness team are always on hand to offer advice and guidance. Passionate, knowledgeable and based on the gym floor, they assess, vary and enhance your exercise programme to suit you… and with free personal training, it's all part of the service.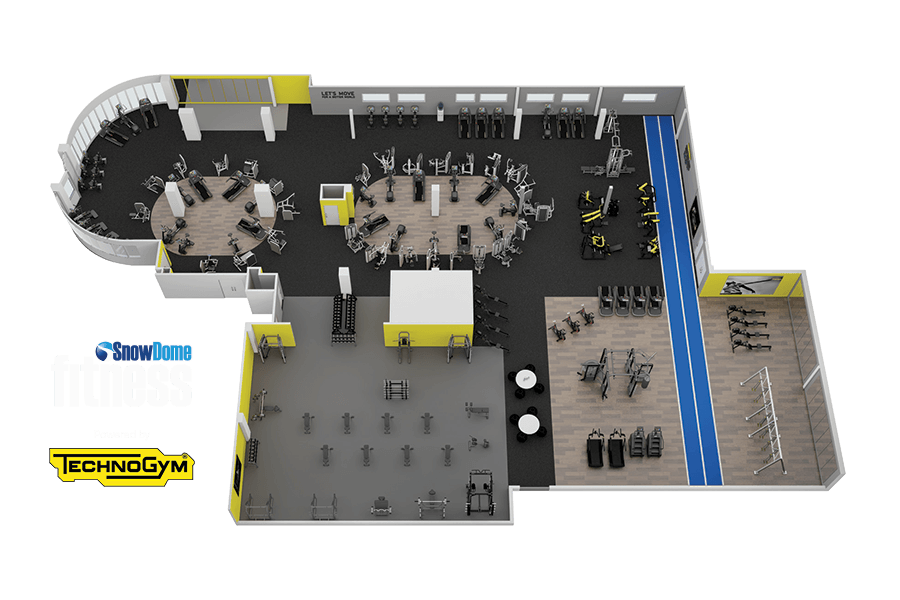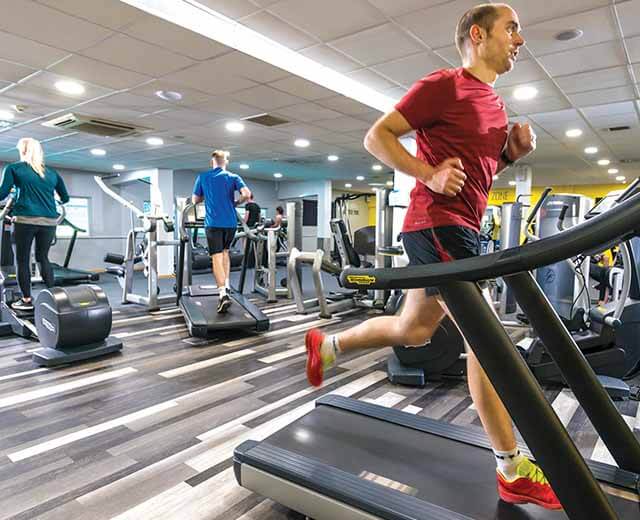 Engaging Cardio
The Technogym excite cardio range will ensure you achieve your fitness goals. The fleet of treadmills, cross trainers and bikes feature an innovative touch screen cardio console, bringing a whole new innovative dimension to your workout. Choose interval training sessions to avoid boredom and burn more calories, use the speed shift function to instantly switch from one speed to another, choose races to compete in the arena or in famous marathon circuits or choose my running logbook to relive outdoor runs indoors.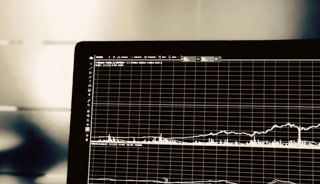 Track & Progress
Technogym's wellness cloud will revolutionise your workout. You can track your indoor and outdoor training, sports, daily movement and body measurements with the mywellness app and review your results all in one place. You can also link in your favourite apps including My Fitness Pal, Strava and Map My Run all into one portal.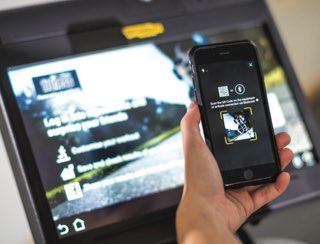 Connect & Go
The Unity digital console offers an ever growing selection of entertainment options including social networks, TV and radio channels, websites and apps. Personalise your entertainment from the moment you walk in the gym, Bluetooth technology and smart membership cards make your log in experience seamless. Equipment will automatically sign in to all your preferred options, training programs, favourite apps, websites and TV channels, plus you can automatically connect your smartphone to manage and play audio content.

Functional Performance Zone
Unleash your workout in the Performance Zone. The large open plan functional fitness area features a host of equipment, including a training rig, running track, non-motorised treadmills, rowers and Wattbikes. The Performance Zone is where you take your training to the next level with endless workout opportunities.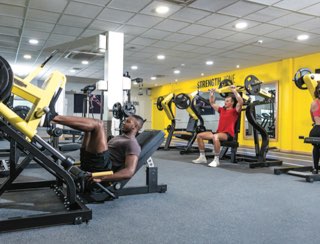 Strength Zone
The Pure Strength equipment is built to the highest standards in biomechanics, ergonomics, durability and safety to offer the freedom and pure feel of working out using free weights within a safe environment.
Pure Strength plate loaded weight machines
Leg & calf press, pulldown, low row, chest & shoulder press
Cable Station 5 including seated row & lat pulldown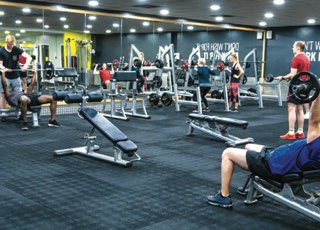 Free Weights Area
The extended free weights area features a host of weight lifting equipment in a spacious and welcoming open plan environment.
Extended large 3,000 sq ft open plan area
Huge variety of dumbbells up to 55kg
4 dual adjustable pulleys
Squat racks & bench press stations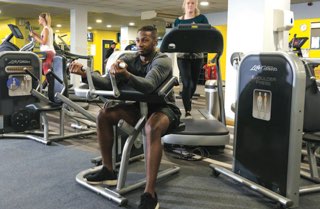 Fixed Resistance
Designed to accommodate beginners and advanced users alike, the Circuit and Signature resistance equipment provide a wide range of weighted work out options.
Fixed resistance equipment
Full circuit training for uncompromising scope and variety
Caters for all experience levels

The Spa
The luxurious spa offers SnowDome Fitness members the facilities to rival even the most expensive clubs. Take time out to relax and unwind in the tranquil surroundings of your very own luxury wellbeing spa.

Group Cycle Spin Zone
Technogym Group Cycle Connect is the world's first and only indoor cycling spin class that tracks workouts, enabling users to improve their performance through a totally immersive riding experience. Members will enjoy classes bursting with entertainment and motivation, inspirational videos and music will set the mood and the beat... the best spin experience out there.
Fitbox Studio
Members enjoy access to a wide range of cardio, holistic, strength and HIIT classes which take place in the fitbox studio, group cycle spin zone and functional performance zone. Aqua aerobics classes are held in the pool.
A daily and varied programme of morning, afternoon and evening classes are available for all fitness levels and abilities. Fitness class access times are dependent upon membership type. Check out the current class timetable here.

Swimming
Enjoy swimming in the large 25 metre, full width, swimming pool and a junior pool, ideal for younger children and families. A varied pool timetable including casual and lane swimming, aqua aerobics, adult only swim sessions, members only swim sessions and even family fun flume & floats sessions ensures there's something for everyone.
Pool access times are dependent upon membership type. For the current pool timetable check out snowdome.co.uk
Peak members may add a child (up to 16 yrs) to their membership to get the most from these excellent swimming facilities for only £10 a month.
25 metre Swimming Pool
Lane Swimming
Adult Sessions
Junior & Toddler Pools
Casual Swimming
Aqua Aerobics
Family Swim Sessions
Flume & Floats
Members Only
Swim Sessions