Spa
The luxurious spa offers SnowDome Fitness members facilities to rival even the most expensive clubs… and all at unbeatable value for money.
SnowDome Fitness members can take time out, relax and unwind in the tranquil surroundings of a luxury wellbeing spa complete with heated relaxation loungers, mosaic hydrospa, cedar sauna, salt infused steam room, experience showers, footspas and an ice fountain. It's the perfect tranquil retreat!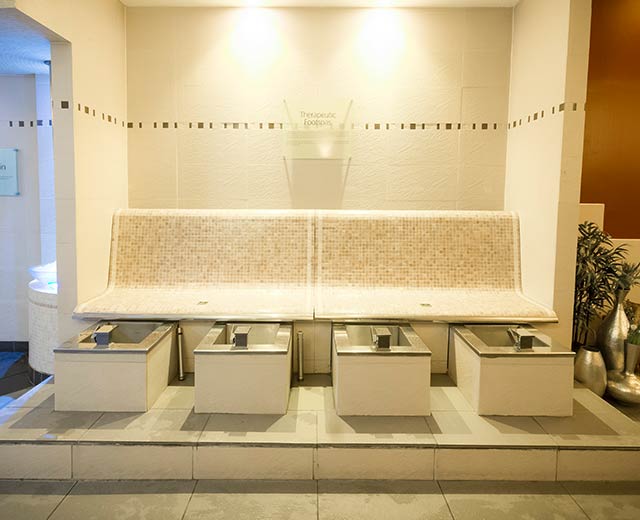 Relax and give your feet a treat with our therapeutic footspas. Choose from either a warm or cool massage program... both are guaranteed to rejuvenate even the most tired feet.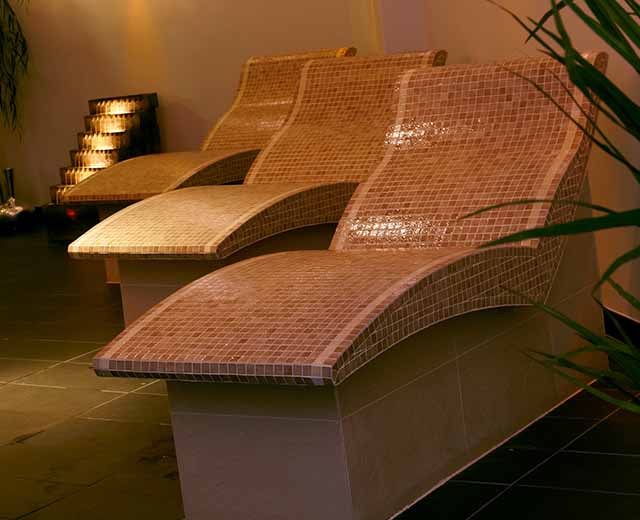 Chill out, sit back and relax as you take the weight off your feet on the heated mosaic loungers, taking in the calm surroundings of the luxury spa... a world away from the noise and stress of everyday life.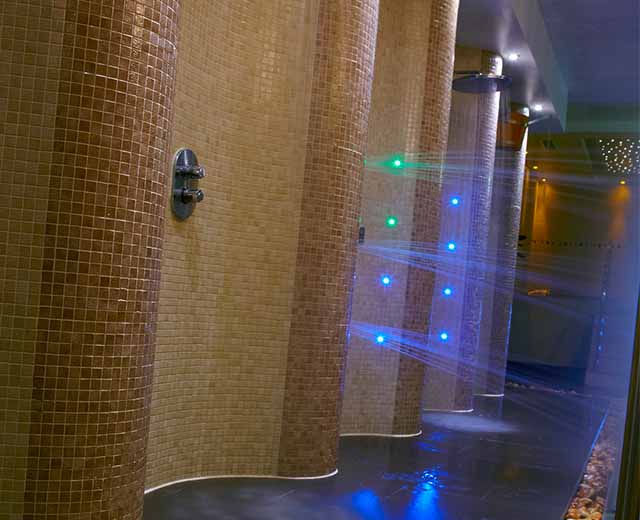 Treat yourself to one of the four experience showers (or try all four). Showers range from the popular monsoon downpour to the bucket... the ultimate cold water drench!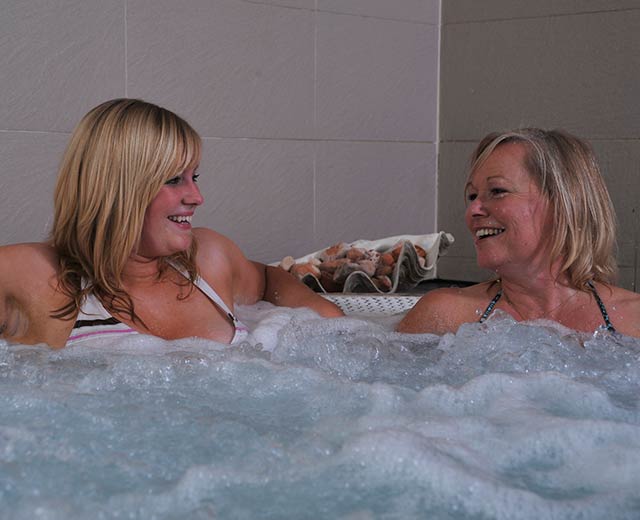 Enjoy blissful relaxation in the luxury mosaic hydrospa, set at 38 degrees celsius with a powerful jet system... feel the stresses and strains of the day melt away.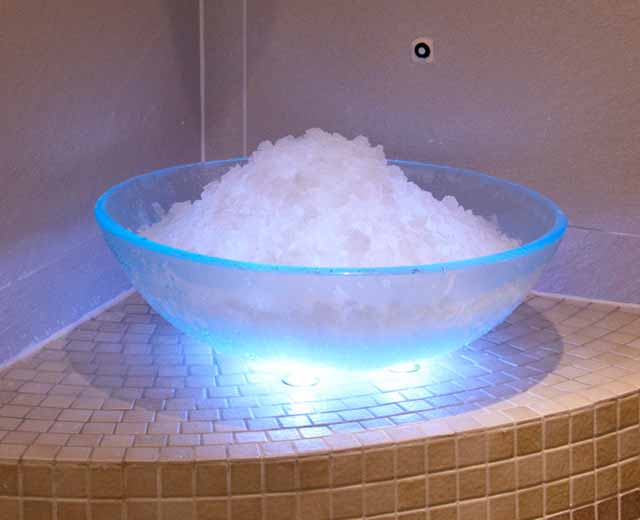 Refresh yourself after a rejuvenating visit to the sauna or steam room by gently rubbing ice flakes all over the body to close pores and tone the skin.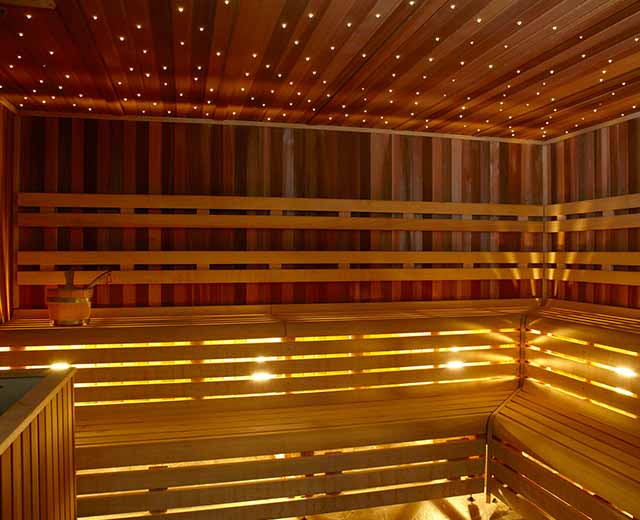 Enjoy the cedar sauna, the highest temperature experience within the spa at 90 degrees Celsius, featuring fragrant infused water providing a restful and relaxing environment.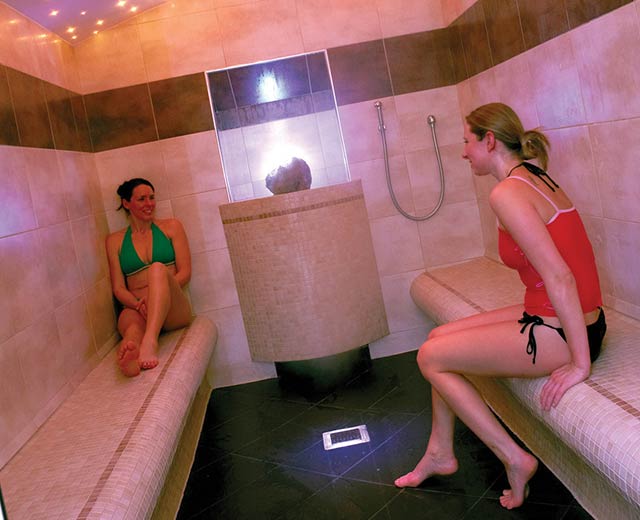 Relax in the salt infused steam room. At 45 degrees Celsius the steam room uses salt and eucalyptus aroma essence which filters into the cabin accompanied by the starry skylight features... the perfect atmosphere to de-stress and unwind after a busy day.