Food & Drink
After all the fun out on the snow, it's time to chill out, warm up and get a bite to eat. The SnowDome has a fantastic selection of bars, restaurants, viewing areas and other facilities where you can do just that.
The Aspen Food Company restaurant at the SnowDome offers guests delicious, freshly prepared fare in a unique & relaxed setting… complete with friendly service and great value. Check out the menu before you visit. Ordering is easier than ever, head to the online order page.
The restaurant and bar area echoes a 1950's Aspen inspired style, whilst the signature red colour palette and moose design features throughout the contemporary interiors. Complete with booth-style seating along the large windows overlooking the snow slope, the surroundings are truly original.
Step into the SnowDome Starbucks coffee lounge and you immediately know that you're in a special place. Come for great coffee, great music and comfy unique surroundings. With fantastic views over the ice track and snowplay area, a vast variety of seriously delicious coffees, cakes and snacks awaits you. So pop in and relax with one of the fantastic seasonal beverages or a tasty treat – you'll be spoilt for choice.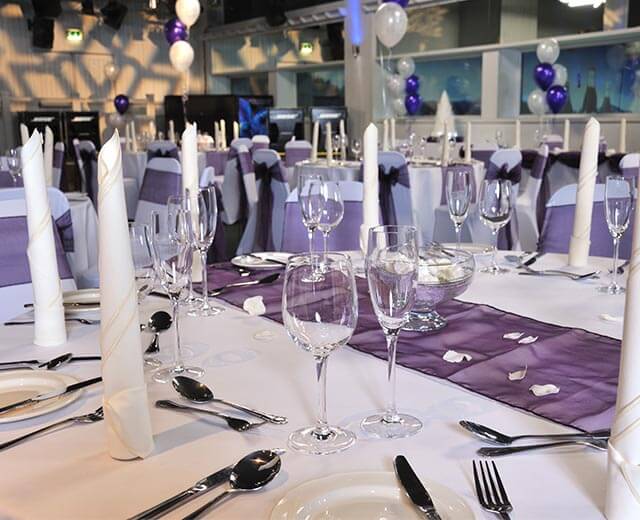 The Tirol Suite is the venue for a wide selection of events and celebrations. From fabulous private party events to the superbly original Oompah tobogganing nights, the Tirol offers a great place to let your hair down. Available for hire for private functions such as Wedding Receptions and Corporate Events.