What you need to know before your first ski holiday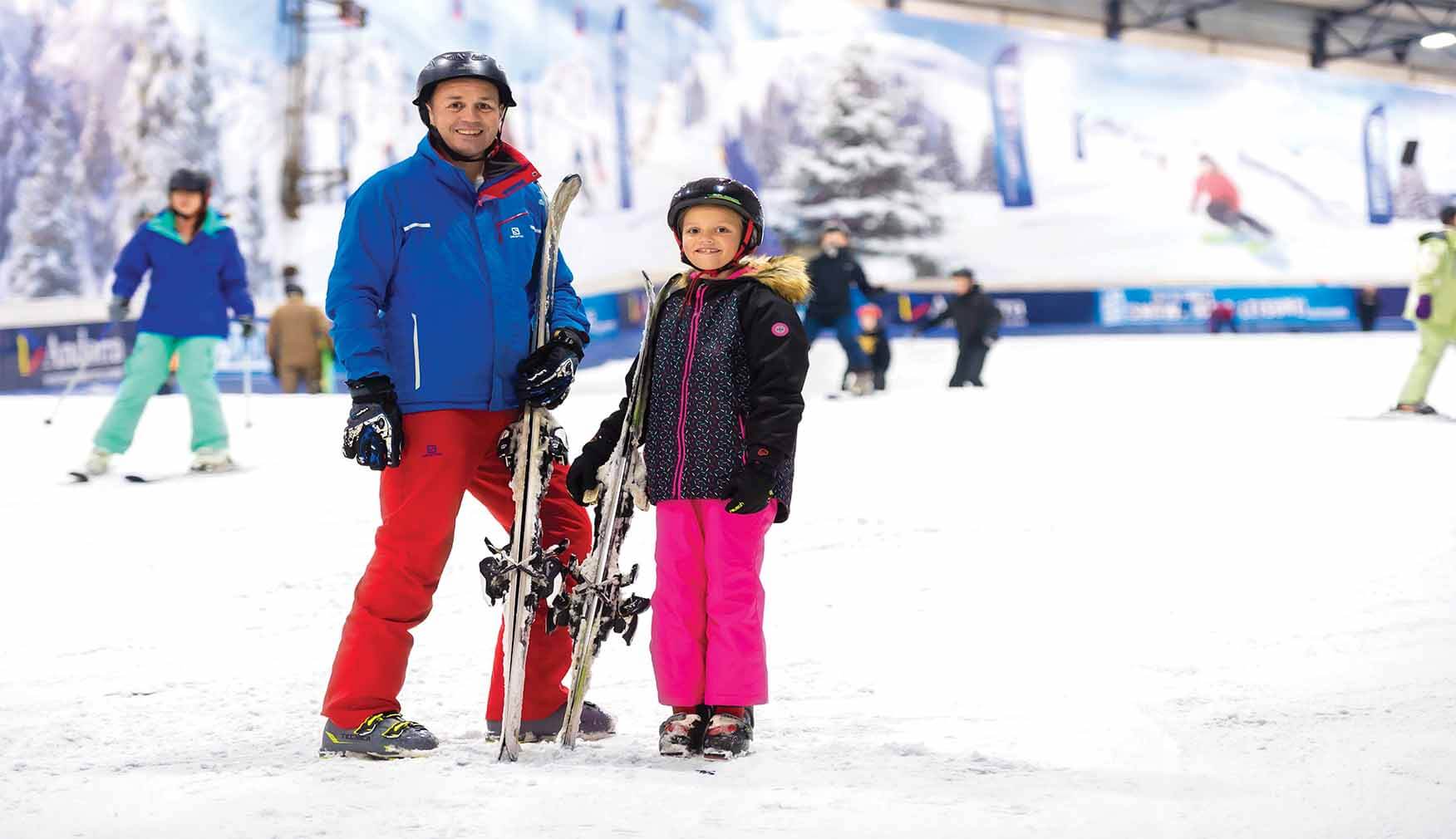 Are you heading to the mountains soon and not sure what to expect? Do you feel unsure about a few things? Well we've got you covered with this quick guide to your first trip to the mountains.
What can I hire?
Most ski resorts hire out the essential equipment including skis, snowboards, boots, poles and helmets. However, it's likely that you will need to invest in your own ski wear before going away. As first-timers you don't need designer clothes, just make sure what you have is warm and waterproof and you'll be good to go. Check out our essential items guide here!
Do I need to pre-book lift passes?
There are definitely pros to pre-booking lift passes, the main one is that you can beat the queues on the first day out on the mountains. Some resorts may also offer discounts when booking in advance! Plus, if you've already paid for your lift passes, your holiday budget can be used for other fun things… like après ski!
Should I learn to ski or snowboard before I go?
Learning to ski or snowboard before you go is definitely useful, plus you'll save money too! Learning the basic technique before your trip will help as it will boost your confidence and remove the initial worry about not knowing what to do. Even a quick lesson before going on your holiday will give you an idea of what it's like to wear the equipment, how cold it will be, how quickly you warm up etc. We've got a wide variety of skiing and snowboarding lessons to suit all ages and abilities.
Is it important to get fit before I go?
Getting fit for your trip will help you enjoy your time there and reduce the chance of getting too tired too quickly. The most common aches are in the legs, especially when spending around 6 hours a day on them, so it is useful to strengthen them as much as you can to avoid hurting yourself. Another big thing that you require on the mountains is stamina, so getting used to a bit of cardio will definitely help to boost that. Joining a gym like SnowDome Fitness wouldn't hurt!
What are pistes?
Pistes are the ski runs at your resort, often marked to show what ability they're suitable for. In Europe the system usually goes as follows… for complete beginners nursery or green slopes will be where you'll start. For those with a little bit more experience and able to produce snow plough turns could try the slightly steeper blue runs. Red slopes suit intermediate skiers and black runs are for advanced skiers. Some resorts (especially those based in Canada and North America) mark their pistes slightly differently so make sure you know what the colours are for the resort you're travelling to.
So, there you have it. Skiing and snowboarding holidays are great fun for all ages and abilities. We hope you have a fantastic winter!