The essentials: what you need for your first ski holiday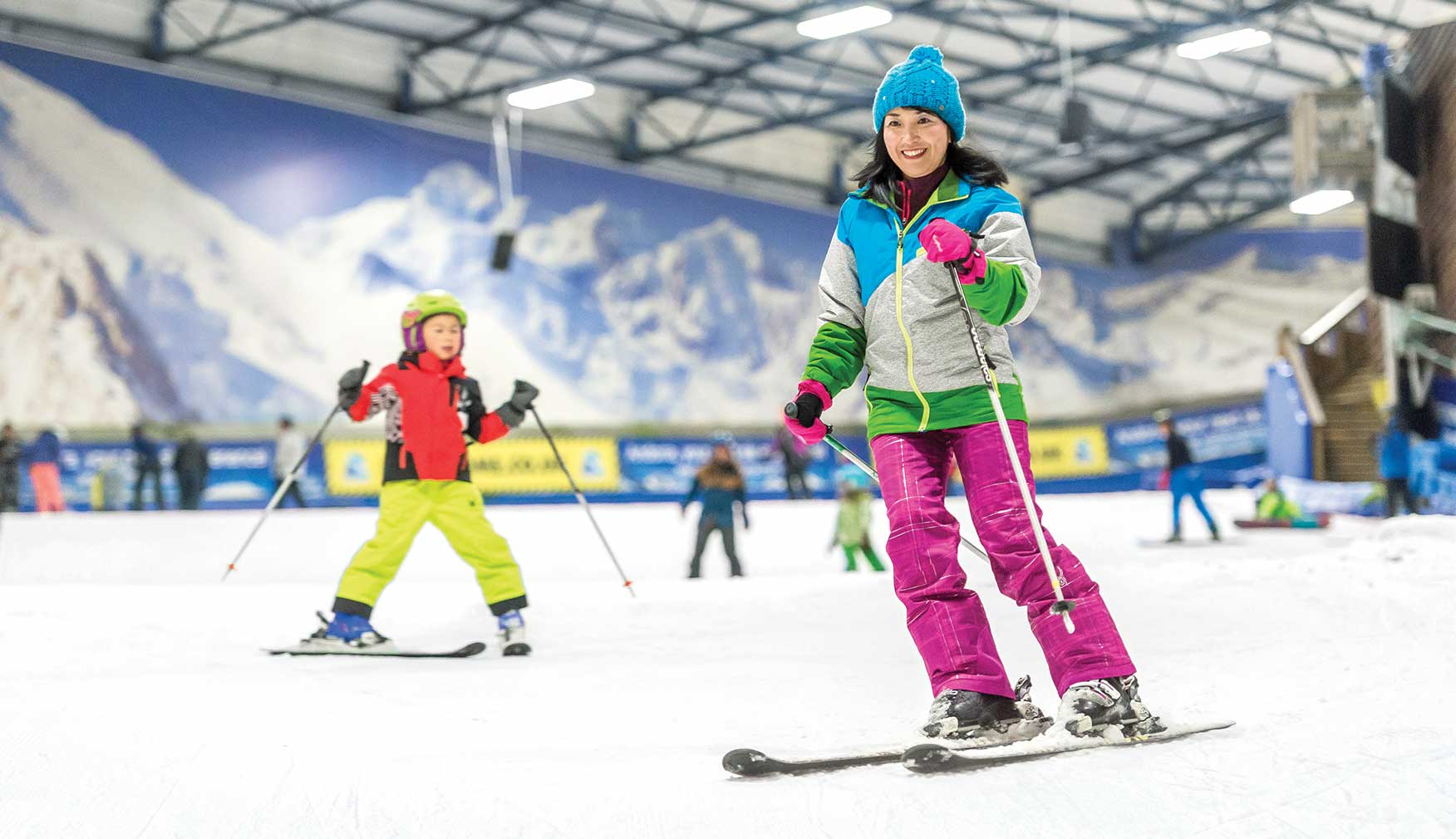 You've booked your skiing or snowboarding lessons, flights and lift passes. You're ready to take on your first holiday but…
What do you need for a ski holiday?
Firstly, don't worry about skis, poles, snowboards or boots, hiring kit at the resort is a fine idea for first-timers and even ski holiday veterans. If you've got them, great, but you don't need to have all the gear to enjoy the slopes.
Whether it's a weekend or a fortnight, here's what you absolutely need to take on the mountains…
Sun cream
This is no joke up on the slopes, literally above the clouds, there's minimal protection from the sun's rays. Make sure you don't get caught out, pack a good quality, high factor sun cream and make sure you put it on any exposed areas! The last thing you want is to suffer with a sunburnt face.
Eye protection
Whilst we're on the subject of the sunshine let's talk eye protection. Make sure you've got good quality goggles or sunglasses out on the mountains. Especially younger children, who have more sensitive eyes. There's no respite either, as the snow bounces the sun straight back up at you!
Gloves
Now we've talked the sun, let's get on with the cold! The ski jacket may be obvious but don't make the mistake of taking gloves that you have for a cold day in the UK. Your hands will get cold when you're thousands of feet up! Especially when you're sitting on the chair lifts, it's the coldest part of the holiday! Good gloves will mean you won't be fretting about cold extremities.
Good socks
Talking of extremities, onto the socks. Putting on 3 pairs of socks will not help keep your toes warm, nor will they help your skiing or snowboarding. The extra socks tend to slide against each other, ruining your grip in your boots. Do your toes and your skiing ability a favour and invest in some high quality ski socks, maybe even two pairs (a wash and a wear!) to last you.
Cash on the slopes
This one may seem obvious but it's not to be overlooked, especially if you're a family with young children. Don't make the mistake of leaving your cash in your room thinking you won't need it. The days can be long out on the slopes and some money for a pit stop and a Scooby snack will go a long way.
Now you've got these essentials, get lessons booked in with us to experience real snow so you can make sure you get the most out of your ski holiday. Have fun and happy shredding!