What's new at Santa's Winter Wonderland 2020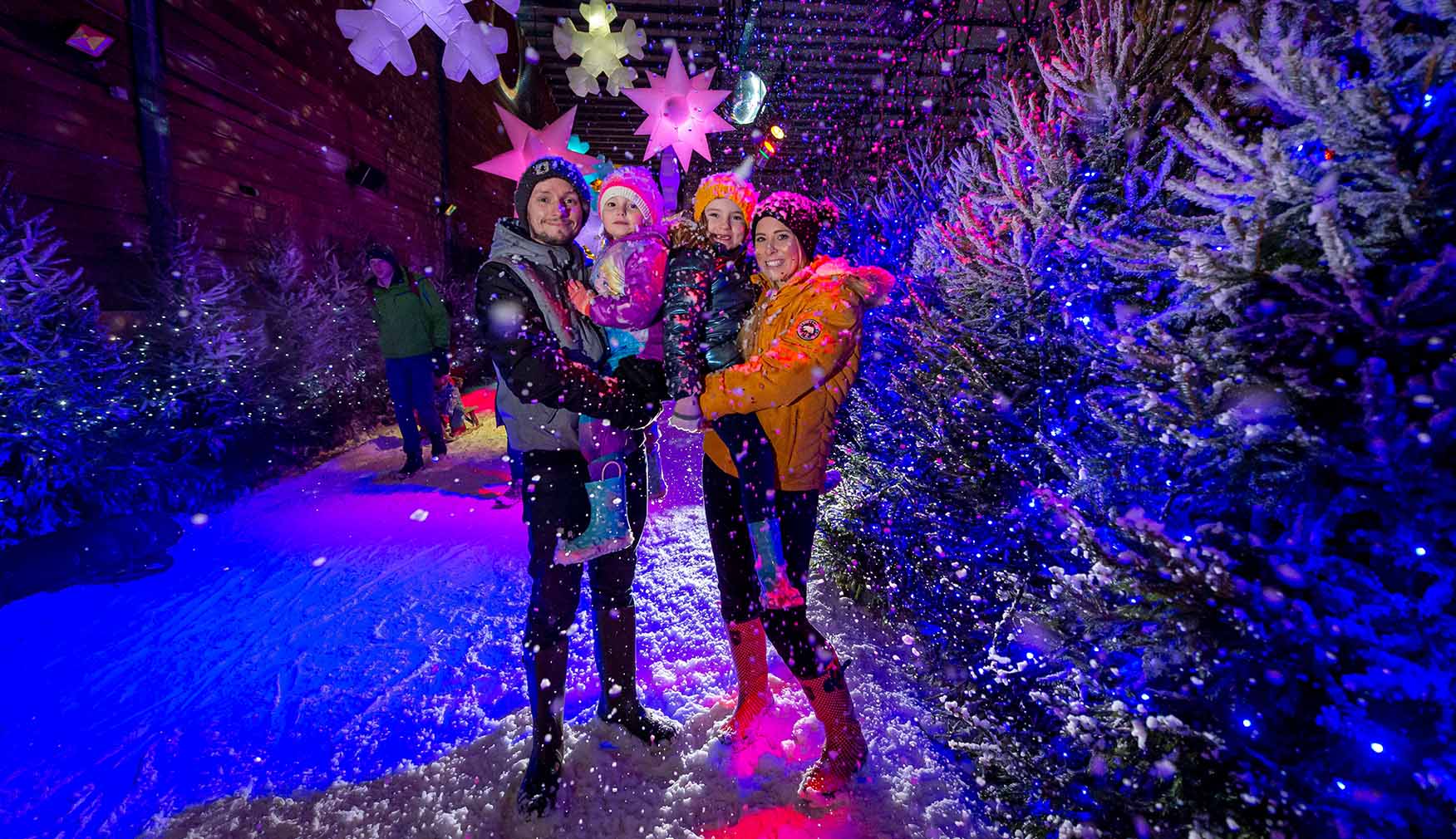 Christmas isn't cancelled at the SnowDome! Santa's Winter Wonderland will be back in 2020 with lots of exciting additions. We all know things are a bit different at the moment, but we're working hard to make sure that Santa will still be coming to town this Christmas!
Come along to join the Christmas fun this December. This will be Santa's 16th year welcoming families to his magical winter wonderland in real snow.
As always, there's plenty of fun and laughter to be had, so let's have a little look at what's new for 2020...
To start, head into the main entrance where you can check your temperature at one of the new stations on the way in. You'll then make your way to an extended welcome area where you'll enjoy all the wonders of the ice cave from years gone by. This year, there's the added bonus of an extra entrance, to get you to all the real snow action sooner and to make for a Covid safe experience. 
The snow trail then awaits, jam-packed full of snow slides and interactive displays for you to enjoy. Don't forget to check out the falling snow and grab some super festive family photos along the way. This year they'll be even more of the falling white fluffy stuff too… the famous candy cane lane now has the added magic of falling snow, making the view of our authentic Norwegian Spruce even more spectacular!
After the fun in the snow, it's off to the newly extended theatre where Santa will host his brand new show. This year Santa tries to re-educate Rudolf and takes him on a trip through time to discover where our traditions come from. With some infamous characters popping up, it's sure to be a hilarious and heartwarming blast from the past to reinforce the true spirit of Christmas! 
Be sure to get that extra special festive family photo too… this year we have an authentic gondola straight from the mountains. With the magical winter wonderland finishing touches, you're sure to get the perfect traditional Christmas picture.
So, that's all folks! We're sure you'll agree that despite the ongoing changes to life as we know it, this year's Santa's Winter Wonderland event is going to be just as awesome as ever. Check out what to expect here.
Make sure you and your family don't miss out on the ultimate Christmas event and book now. Wishing you a magical Christmas!
Related Articles