What to expect at Santa's Winter Wonderland 2020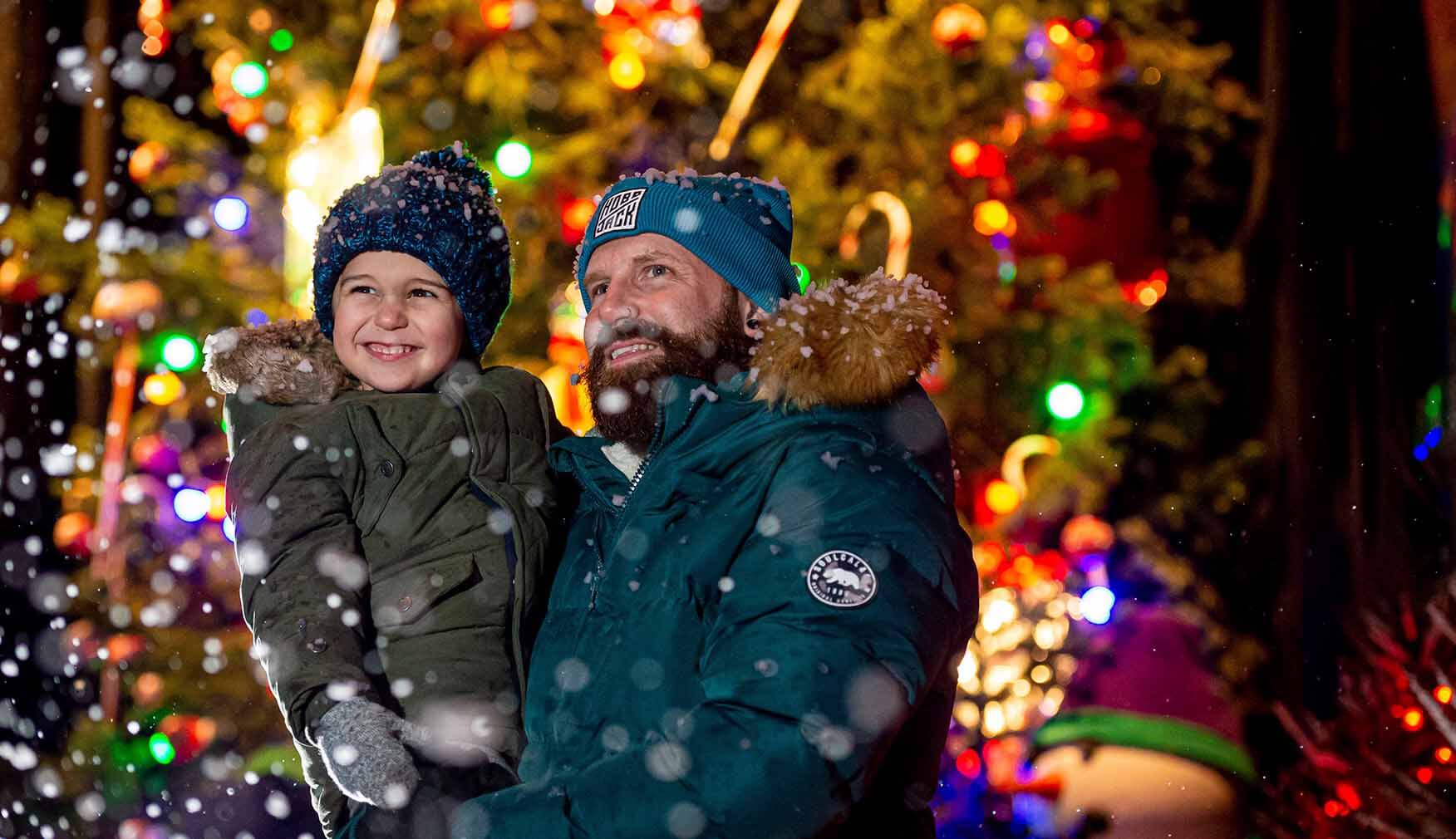 Although the world is a little different right now, one thing is assured… Santa Claus is coming to town!
That's right, Santa will be back at the SnowDome this Christmas in December. His magical winter wonderland in the snow returns along with limited tickets, a newly extended reception area and a larger theatre for a Covid secure experience.
So, you're all booked up and the kids are running around the living room in excitement, but what can you actually expect for this year's event? We're here to help with that.
Arriving
When checking in, your temperature will be taken and down you'll go to the new, larger reception area. There will be time to get items stored away in lockers and let the excitement build!
Real snow trail
3-2-1 you're off! After the countdown, the doors swing open to reveal the magical Christmas snow trail! Here you'll find tons of real snow to enjoy! There's plenty of room to explore as the real snow wraps all the way around in one giant circle. Along the way, there are lots of slides and fun photo opportunities. Make sure you and your family don't miss the falling snow by the giant Christmas tree (the other side of the trail from the entrance).
Santa's theatre
Next, you enter Santa's newly extended theatre! For this year's event, the theatre will offer fantastic views wherever you're seated. Once you've found a seat, it's time to enjoy the brand new show. This year, Rudolf is taking Christmas for granted! To make things right, Santa takes him on a trip through time to discover where our traditions come from. It's sure to be a hilarious and heart warming blast from the past.
Santa's Christmas village
Last but by no means least it's time to discover the delights of Santa's Christmas village. With hand sanitising stations along the way, you'll be able to meet Santa's furry friends. Children will be able to take a ride on the traditional carousel. Before leaving, hop in front of the photo op for some fun souvenirs from a fantastic family day out. Don't miss the chocolate gift on your way out!
Santa and all of the team have been working hard behind the scenes to make Santa's Winter Wonderland a Covid secure event that still maintains the feel of a memorable family Christmas tradition. See the additional safety measures we have put in place and how you can help on our Covid information page.
Tickets for the event are limited and selling fast, book online, by calling 03448 000011 or at SnowDome reception. We can't wait to welcome you this Christmas!
Related Articles