6 unmissable parts of Santa's Winter Wonderland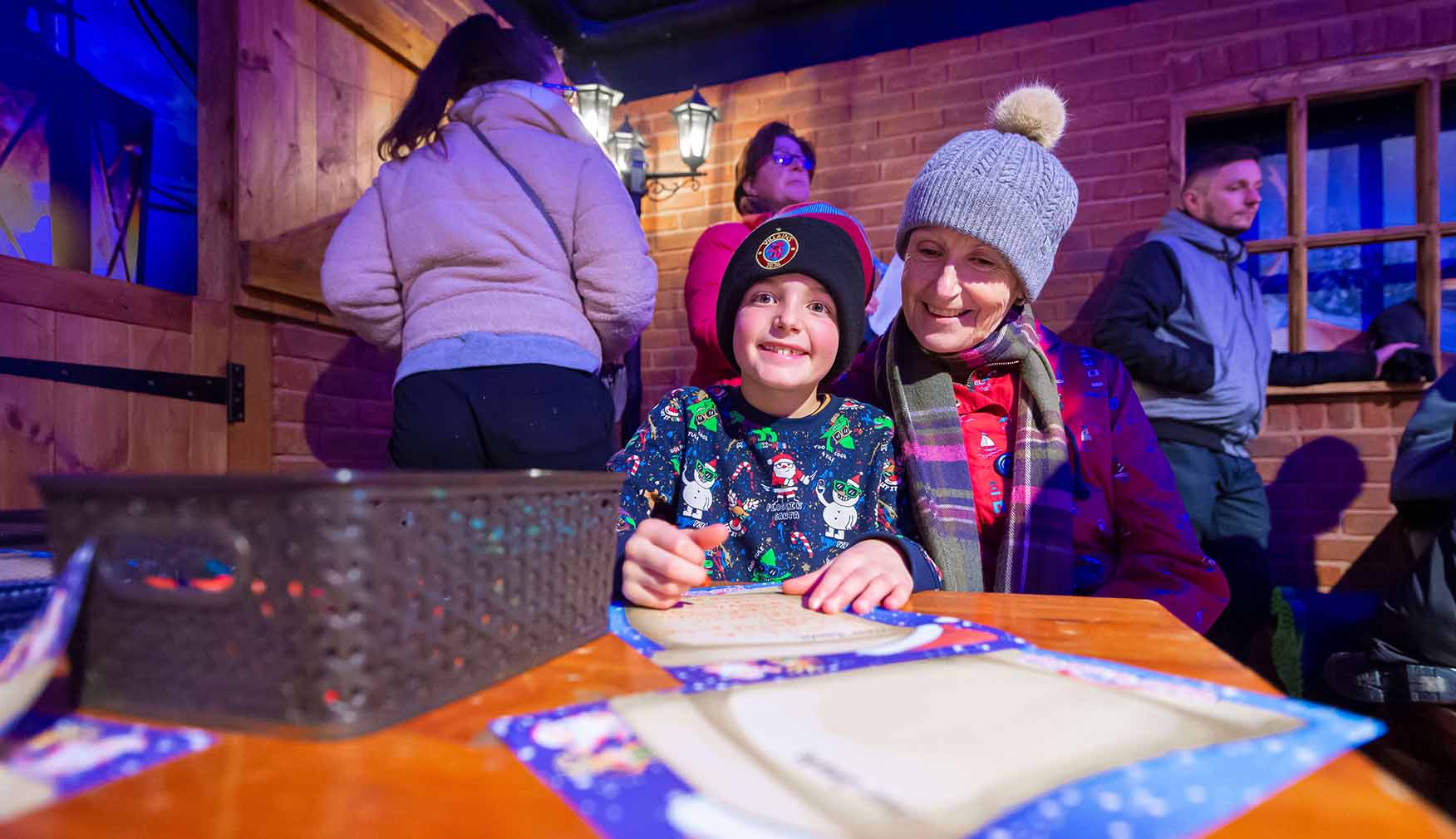 Santa's Winter Wonderland is fast approaching and the team are hard at work making sure the event is ready for all of our wonderful guests.
This year is set to have some exciting new additions that will ensure the event is better than ever and of course, safe for families to enjoy.
We happen to think the entire event is unmissable but there are some extra special parts and a few hidden gems that we need to mention!
The new entrance
The first thing you definitely don't want to miss is the brand new entrance! This year, after heading up the stairs you won't go into the SnowDome's main foyer. Instead, hang a right towards the exclusive Santa's Winter Wonderland entrance. The new entrance will help us keep guests safe and get you into the magic sooner!
Slides around the entire snow trail
After heading out onto the track your eyes are bound to gravitate towards our giant snow slide, but there are also snow slides dotted around the entire Christmas trail! Why not take a stroll through the enchanted forest and give all a whirl?
More falling snow
Last year the addition of falling snow by our 30ft. authentic Norwegian spruce made for a picture-perfect moment. This year we've added even more! There will now be falling snow down the famous Candy Cane lane too.
A real gondola, straight from the mountains
Combine Christmas with the wintery feeling of being in a ski resort and you have our newest photo opportunity. We've brought an authentic gondola down from the mountains for the whole family to grab that perfect festive photo.
Letter writing
The final section to Santa's Winter Wonderland is Santa's Christmas village. You'll be able to get up close and personal with Santa's furry animal friends, all whilst admiring the huge Christmas tree, traditional childrens carousel and Santa's house!
With all the excitement, make sure you don't miss the opportunity to sit down and write your letter to the Big Man himself. Once the list is perfect, the fun doesn't stop. Head on over to the talking postbox to post your letter, he's sure to have a few wise words for you!
Chocolate treats
Last but by no means least, you'll have the chance to grab some more photos, on a range of fun wintery backgrounds. Before you leave, one of our team will be waiting with a yummy chocolate treat! Adults, don't worry, there's one for you too!
We could go on and on, but these are six of our favourite things that just can't be missed at this year's Santa's Winter Wonderland.
Even though things are a little different this year, Christmas isn't cancelled at the SnowDome. Santa's Winter Wonderland is a Covid secure event that still maintains the feel of a memorable family Christmas tradition. See the additional safety measures we have put in place and how you can help on our Covid information page.
Tickets for the event are limited and selling fast! Book online, by calling 03448 000011 or at SnowDome reception. We can't wait to welcome you this Christmas!
Related Articles