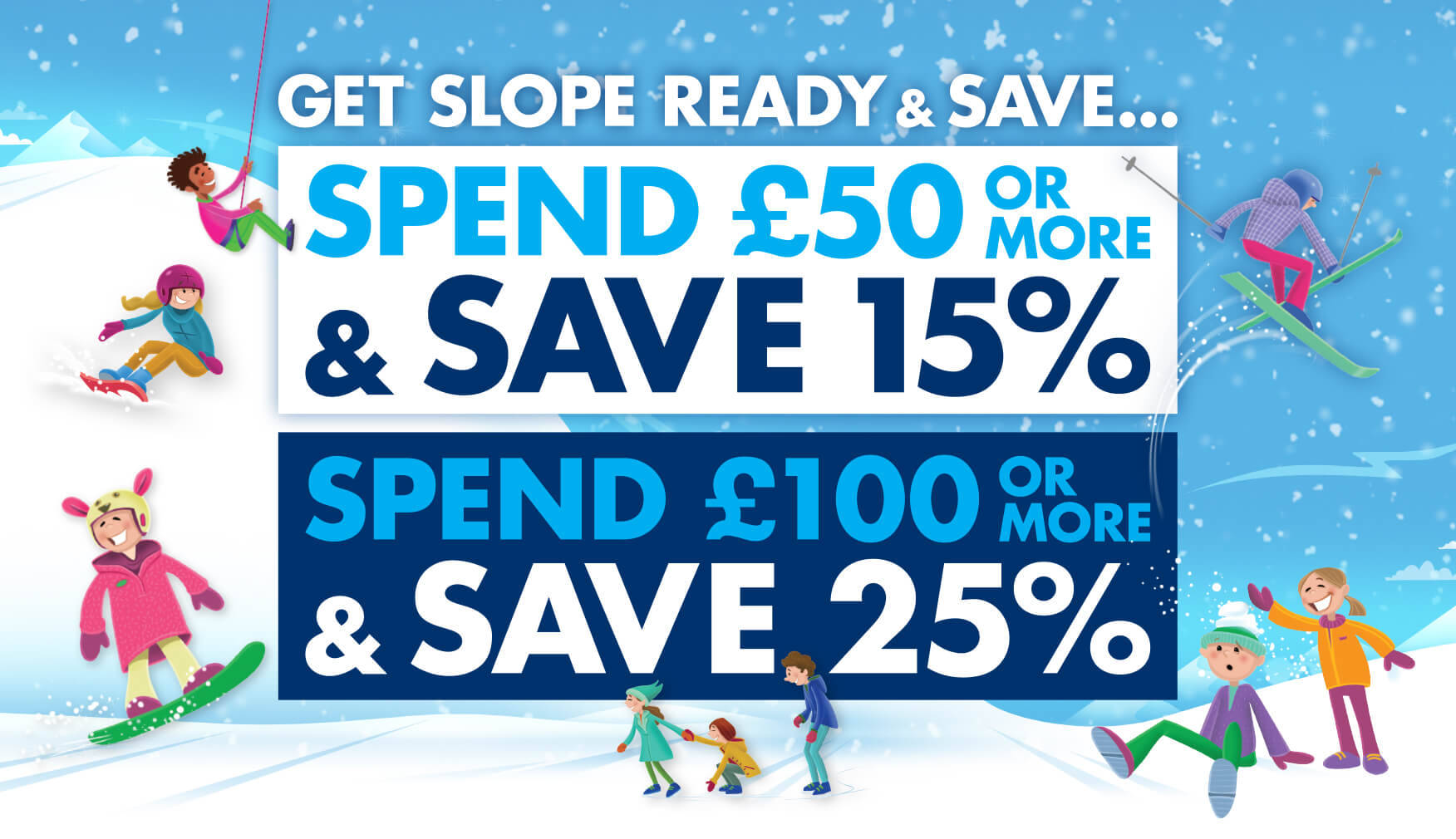 Spend over £50 online and save 15% off your basket value or spend over £100 or more online and save 25% off your basket value.

The appropriate discount will be applied automatically at the checkout. Valid on available online activities, purchased in a new booking.
Available on skiing, snowboarding, ice skating, climbing, snow fun park, swimming, spa days & fitness classes. Offer valid on bookings made by Sunday 13th February for visits by Monday 28th February.
Offer excludes Winter Wonderland, gift vouchers, swim lessons, birthday parties, memberships and BASI courses. Offer terms & conditions apply. 
Sign up to our newsletter