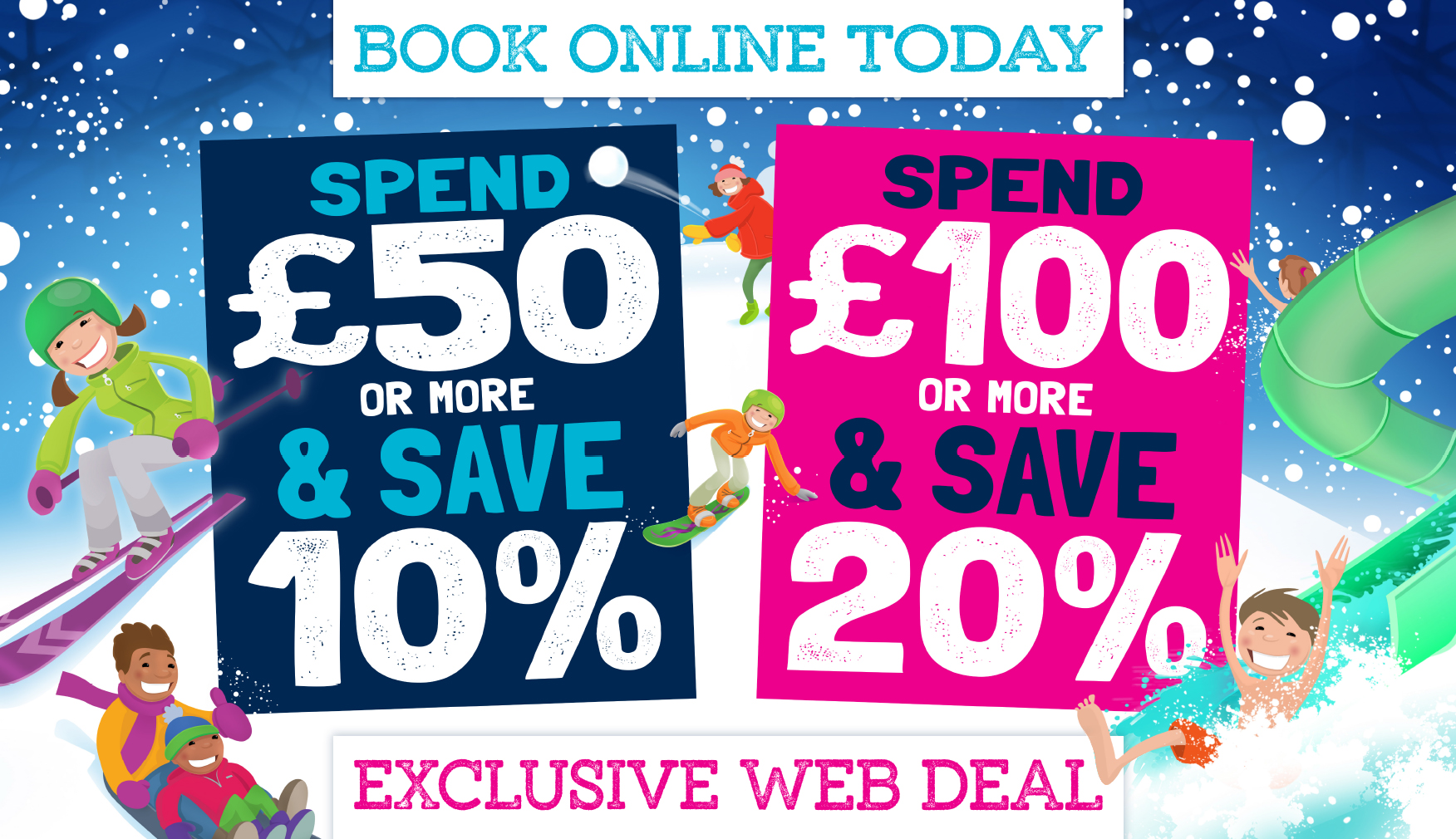 Spend over £50 online and save 10% off your basket value or spend over £100 or more online and save 20% off your basket value. 

The appropriate discount will be applied automatically at the checkout. Valid on available online activities purchased in a new booking. Only valid whilst advertised, so make the most of it while you can.
Offer terms & conditions apply. Offer excludes Santa's Winter Wonderland, memberships, BASI courses and products including food.
Sign up to our newsletter