Why learning to ski or snowboard should be on your summer to do list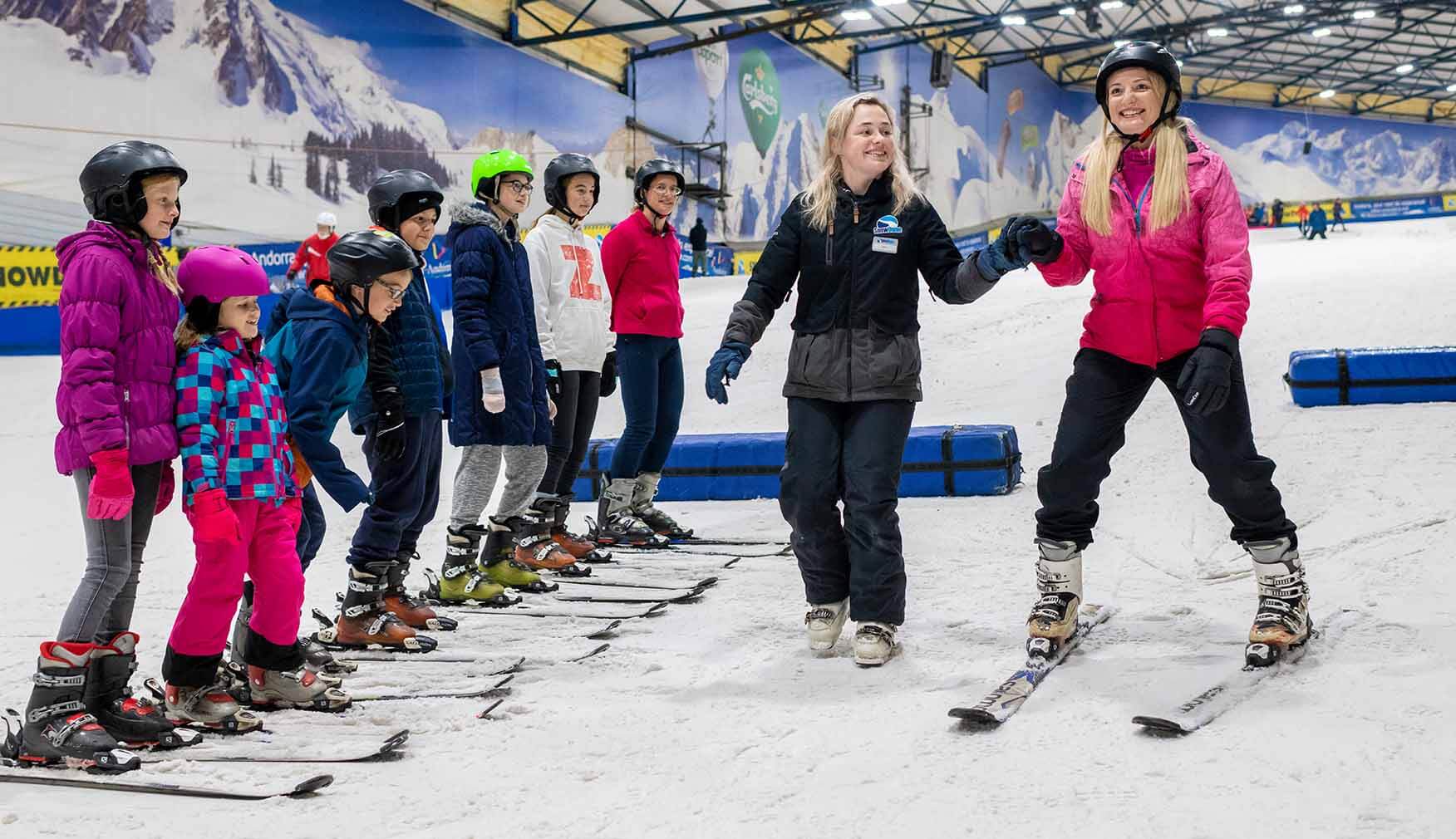 Summer is here! Along with the sunshine, longer evenings and school holidays, there's even more reasons to get excited! The summer is the perfect time to learn an exciting new sport that everyone can enjoy.
Still need convincing? Read on…
Stay cool all summer
Don't worry about freezing your pillow or sleeping in the garage to stay cool this summer. The real snow areas at the SnowDome sit at a refreshing 2 degrees Celsius all year round, so you'll be nice and cool whilst you learn to ski or snowboard. Please do remember to wrap up though, you can always remove layers if you get too hot.
Learn to ski or snowboard for less
If you choose to learn in the summer months you'll save at the SnowDome. You can save 25% on lessons, including 2 hour group and fast track lessons. Once at the recreational standard you can then save again with your lift passes. SnowDome members save even more!
Be ready for the winter
The winter creeps up on you quicker than you'd expect. When your friends and family start talking about a winter ski trip, you'll be ready and raring to go! After a couple of top up lift passes, you'll be itching to get out on the mountains.
Fun the weather can't spoil
We all know that the British summer can be tenuous at best… sudden downpours can ruin your family day out. The good news is that it's perfect conditions out on the slope every day during the holidays, ideal for learning. We only ever open the roof to top up the snow during the winter.
Whole day of fun
It's a parent's worst nightmare, you've already been to the park and you hear from the other room "We're bored!" Learning to ski or snowboard can be a whole day affair! During the summer adults can learn to ski or snowboard in a day for £129. Junior day courses are £99 and are available throughout the summer school holidays. What's more, both activities include lunch and snacks! Junior courses even include afternoon tobogganing (sorry adults!)
So, there you have it. Think outside the box this summer and do something memorable. Learning to ski or snowboard is hugely rewarding, fun and a hobby that you can enjoy all year long.