Top ten tips for snowboarding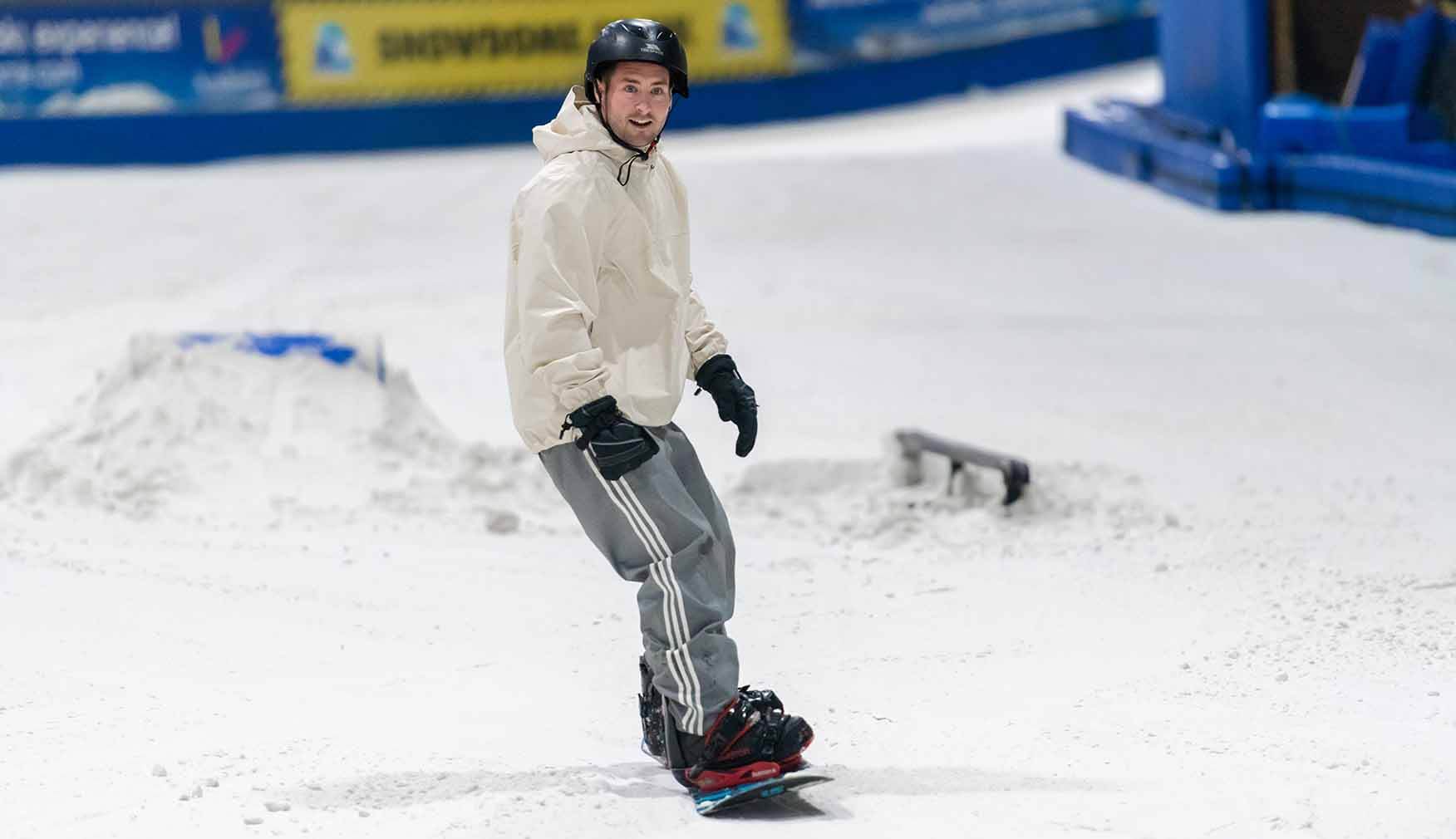 In this article, we're helping out the snowboarders out there! We're going to give you ten of our best tips for snowboarders, whether you're getting ready for your first trip out to the mountains or have been shredding for years!
Without further ado, check them out…
1. Sizing Snowboard Boots
This is an important fundamental aspect of snowboarding. Making sure you have the right sized boot will enable you to ride comfortably and avoid injuries.
2. Carry Your Snowboard Like a Book
This is the most common way of holding your snowboard. Simply carry your snowboard under one arm with your hand holding the board in the middle for balance. This way your board is pointing in the same direction that you are facing.
3. Train Your Muscles
You can practice and begin to get weight shifts into your muscle memory, even if you're not on the mountain, by simply practicing in the living room. If you've got boots and a board, don't leave them in the closet — strap in and practice! You can do weight shifts from heel side to toe side. The key is to learn the balance points and flex of your board.
4. Gloves
You want your gloves to be waterproof and warm. As a beginner snowboarder learning to turn, you spend a lot of time pushing yourself to your feet and switching from your bum to your belly with your hands.
5. It's All in the Eyes
Keep an eye on where you want to go. Although you should have a good awareness of your total surroundings, keeping your eyes directly on where you want to go will help you control your board. Keep in mind that wherever you are looking your body and board will tend to steer towards
6. Learn to Fall
Making a fist when you fall can help injuries to your wrists and hands. Try to spread the force of the fall throughout your whole body instead of a single area.
7. Practice Often
Part of learning any skill is getting in enough practice. Regular practice can help you to maintain your slope skills and to improve them.
8. Don't Get Discouraged
Learning a new skill can be difficult and snowboarding is no exception. When you first begin you may fall often, have a tough time staying upright for a large distance, and may be surrounded by people who seem to be doing very well.
9. Catching an Edge
This can happen whenever a snowboard is travelling sideways. Catching an edge is possible when the snowboard is travelling completely sideways, or even when it's travelling almost straight along its length with only a small sideways component to its velocity.
10. Check your height and weight.
Even more important than the type of board you buy is the fit of the board to your body. As a general rule of thumb, your board should come up to about the height of your chin or nose when stood on its end.
If you want more tips or have specific requests, please don't hesitate to ask our expert team of instructors here at the SnowDome or contact us before your visit.
Learn to snowboard at the ultimate snow, ice and leisure experience.