Top ten tips for Santa's Winter Wonderland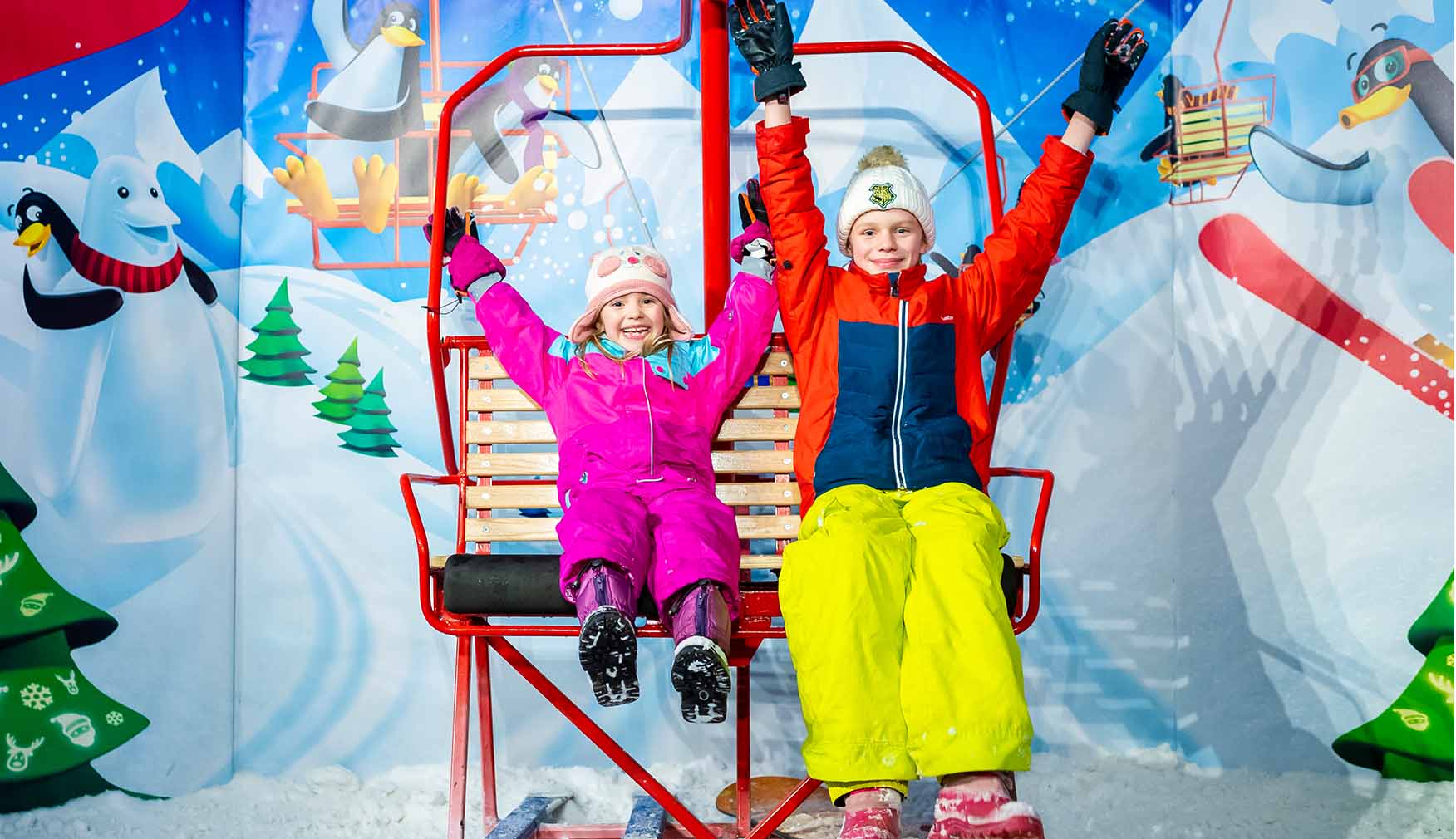 Santa's Winter Wonderland is returning to the SnowDome for its 15th fantastic year, with all the real snow, real animals and real family adventures you can handle. Whether you're already booked or still planning this year's visit, we've got you covered with our top ten tips.
Wrap up warm
It's real snow on the Christmas trail so make sure you wrap up nice and warm. Don't forget to wear gloves so you can make some snowballs.
Arrive early
Santa's Winter Wonderland is hugely popular with families from across the UK coming to enjoy the ultimate family Christmas event. To make sure you and your family have a fantastic Christmas experience, please arrive 30 minutes early. This will allow plenty of time to park and store anything in a locker... guaranteeing you don't miss a moment of the event.
Head left and toward the back
The large Christmas snow trail surrounds the ice rink and snowplay area. When most people enter, they tend to head right or to the giant slide in front of you. A top tip is that there are slides and snowy fun to be had all the way around, so head left to buck the trend.
Add more to your day out
There really is no better place to spend Christmas with the family than at the SnowDome. Book ice skating & snowplay or any of the other fantastic fun activities before or after your Santa's Winter Wonderland session. You won't regret it!
When booking different sessions, please allow yourself a buffer so you don't miss any of the fun.
Check out Santa's route in his house
There are plenty of interesting bits and bobs hanging in Santa's house. As well as some of his guests from Santa's Winter Wonderland in years past, you can also take a peek at the sleigh route he takes on Christmas Eve!
Enjoy a festive drink in Starbucks
After you've enjoyed all that Santa's Winter Wonderland has to offer, be sure to stop off in the venue's Starbucks. You and the family can enjoy the views overlooking the Christmas trail or huddle up by the fireplace, all whilst sampling Starbucks famous Christmas range. Did someone say spiced latte?
Book sooner rather than later!
We know that Christmas comes around seemingly sooner and sooner every year, but it really is the early birds that catch the worms when it comes to the most popular dates for Santa's Winter Wonderland. Don't miss out, tickets are available now.
Look out for the big red buttons
It's not just snowballs and slides around the Christmas trail. There's plenty to see and interact with as you make your way around. Take in the brilliant photo opportunities and make sure the kids (and adults too) hit those big red buttons!
Grab a photo in Santa's sleigh
Even if we do say so ourselves, Santa's Winter Wonderland is absolutely an event that you and your family are going to want to cherish and remember year after year. After Santa's animal village, there is a unique opportunity to grab a family photo in Santa's sleigh. You can then get the photo printed in a variety of ways, from standard photos to your very own Christmas decorations.
Lockers and buggy park
No one wants to be carrying around all of their belongings during Santa's Winter Wonderland. Drop off your items in the lockers and buggy park provided before heading to the Santa's Winter Wonderland entrance (you can't miss it!). Lockers are 20p.
There you have it, ten of the best tips to enjoy Santa's Winter Wonderland. Back for its 15th fantastic year, available to book now.
Related Articles