Recap of Santa's Winter Wonderland 2018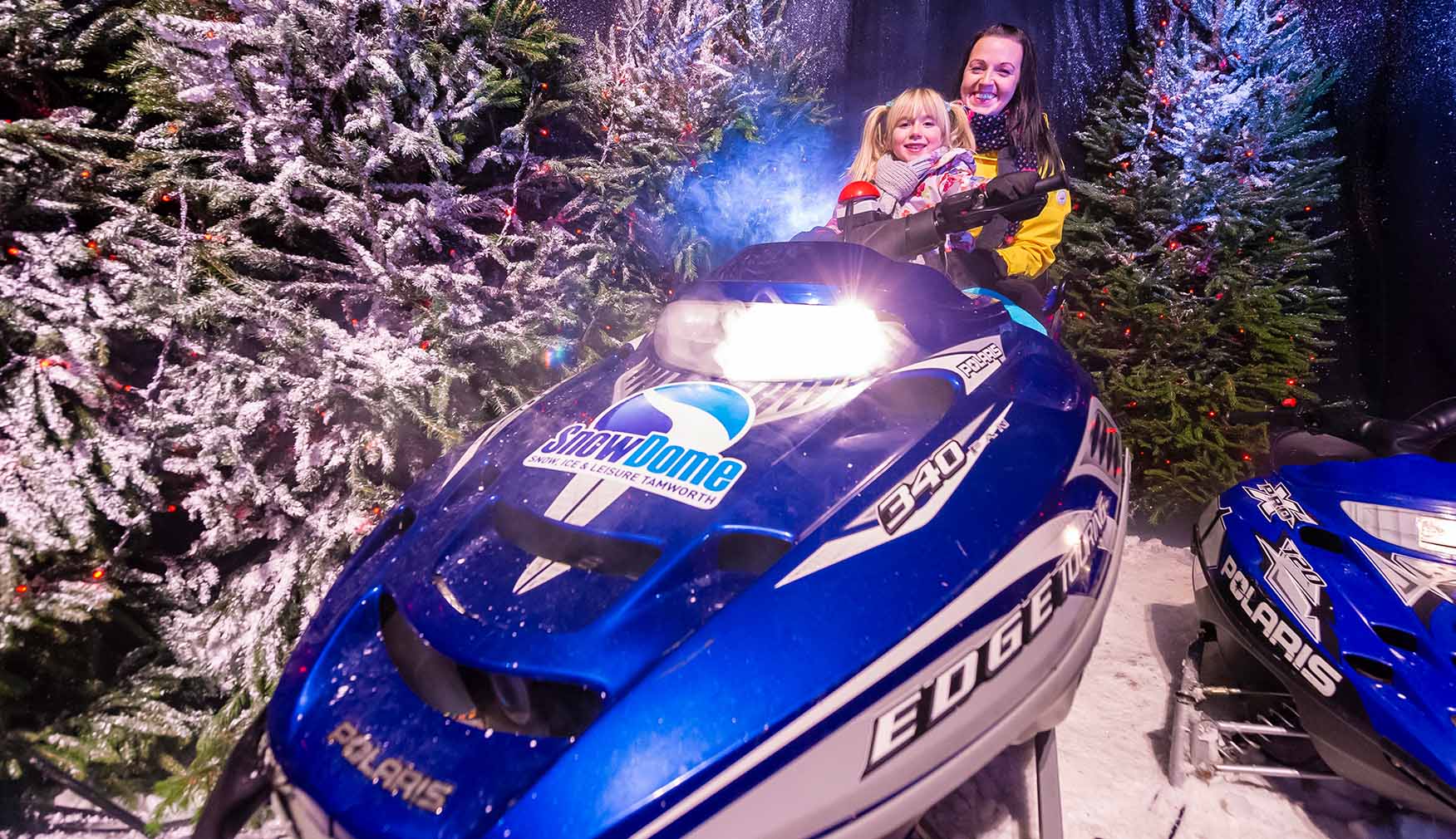 If you're thinking of visiting Santa's Winter Wonderland this year, here's a little recap of what happened last Christmas…
To enter the event, you walked through the impressive Winter Wonderland archway, topped with Santa and Rudolf themselves, into a beautiful, wintery ice cave where you were greeted by the lovely ice queen. She interacted with all of the children and their parents, finding out what everyone wanted for Christmas and getting everyone excited about playing in the snow and of course, seeing Santa. One lucky child was even selected to press the big red button to open the doors to the snow trail and officially start the event!
Out on the snow you could play and slide about on loads of snow slides with inflatable tubes, enjoy endless games of snowballs and be pulled around the snow trail on your very own wooden sledge. There were also interactive displays dotted around the track where you could press giant red buttons and then wait to see what happened! The snow trail was beautifully decorated with hundreds of real Christmas trees covered in snow. There were also plenty of opportunities to grab some great family photos, with snow mobiles to climb on and a real chairlift to sit in, not to mention the huge Christmas tree, beautifully decorated with giant sweets… you really were spoilt for choice.
Check out the video from last year's event...
After all of the fun out on the snow trail, it was off to Santa's theatre where Santa wowed the children (and their parents) with a fantastic, fun packed show… He was absolutely determined to read his favourite Christmas story but hilarious characters just kept interrupting him. With the help of the audience and a bit of singing and dancing, he finally managed it!
Following the show, you could wander through Santa's wonderful animal village, where you could meet Santa's furry friends, including super friendly alpaca and the cutest baby ducks. You could also sneak a peek in Santa's house and see his route for Christmas Eve all carefully mapped out.
Next, it was time to write your own special letter to Santa and post it in his friendly, talking post box.
After the fun in Santa's animal village, there was the unique opportunity to grab a family photo in Santa's very own sleigh, with a couple of cheeky elves hanging on too! You could then have your special photo printed in a variety of ways, from standard photos, to key rings, fridge magnets and even Christmas decorations.
Finally, at the end of the experience, everyone was treated to a delicious Thorntons chocolate gift, even the adults!
To top off your visit, you could warm up in Starbucks in front of a toasty fire and enjoy the views overlooking the Christmas trail whilst treating yourself to a lovely festive drink from the famous Christmas range.
Hopefully this has piqued your interest for this year's Santa's Winter Wonderland. Tickets are available now, don't miss out.
Related Articles