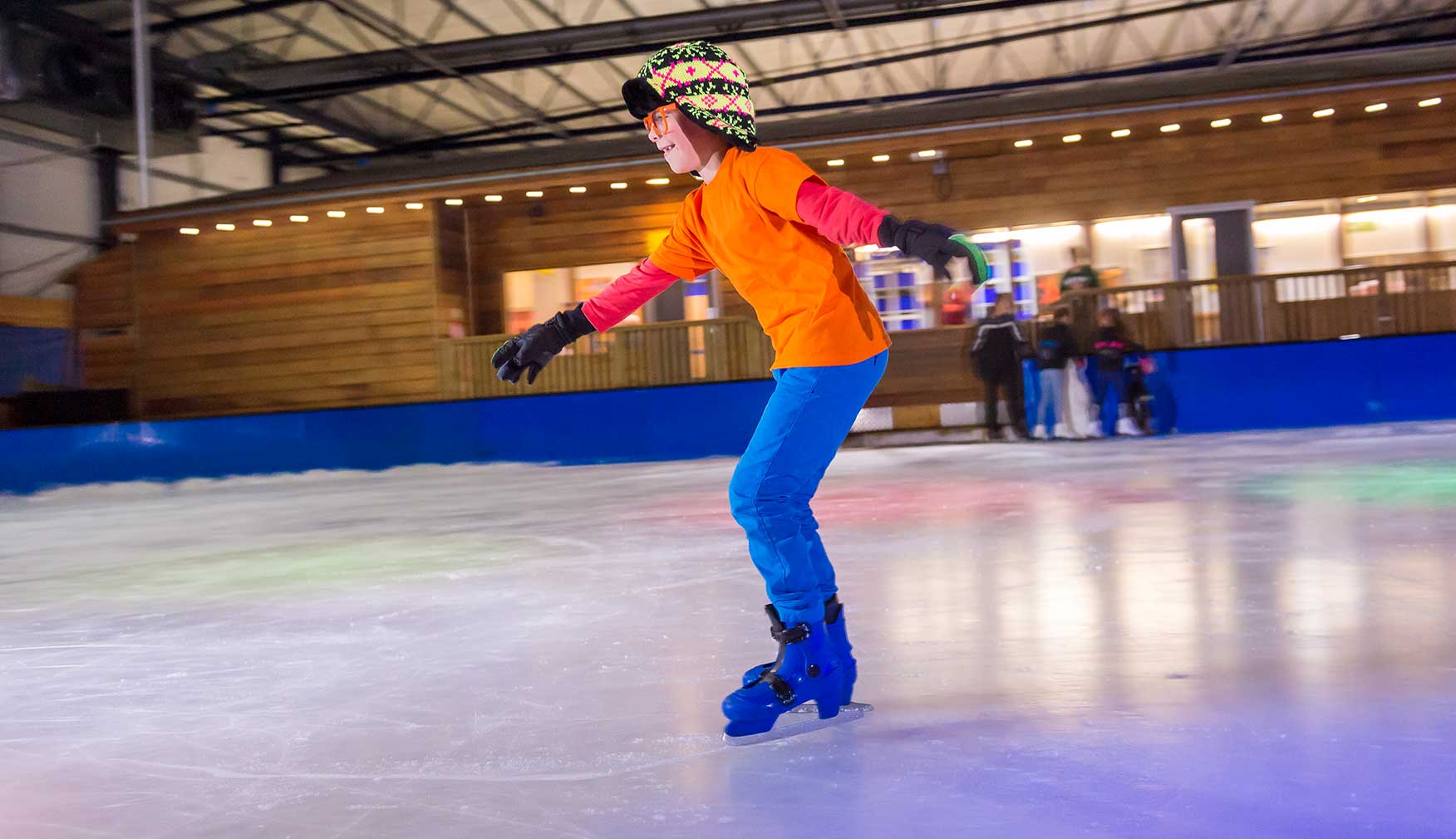 The SnowDome is the home to the UK's only ice track and has tens of thousands of people enjoy our rink every year. We want as many people as possible to be able to enjoy ice skating as possible. With that being said, we thought we'd put together some top tips to have you racing around the track in no time.
Don't look down
Keep your eyes ahead at all times, if you begin to look down the rest of your body will shortly follow.
Touch your knees if you feel you're going to fall
If you do feel like you're taking the slow descent to the deck, bend down and touch your knees. Doing this will shift your balance back into alignment and should bring you back on track.
Do not lean backwards
This one should speak for yourself, but try to keep your weight leaning forward and the direction you want to go.
Make sure ice skates are fastened tightly around ankles
Make sure your ice skates are fastened all the way up, this will help prevent the rolling of ankles. If you are unsure whether your skates are fastened properly, speak to one of the team.
Wear thick socks
Ice skates are made out of plastic to provide greater support to your ankles on the ice. Combine this with the cold environment out there and it becomes clear that thick socks are a must.
Keep toes pointed out
Keep your toes pointed out when skating, this will help you to propel yourself forward and maintain grip on the ice.
Take small steps to begin with
Start off with small steps to begin with, working yourself up to longer glides as you gain momentum.
Wear gloves
Again, it's cold out there, and if you do fall and you're not wearing gloves, your fingers will get chilly fast.
Bend your knees
Keeping your knees bent will give you greater balance and allow you to move in any direction through slight movements in the knees, instead of jerking movements with the hips.
Hire a skating aid
We have a range of skating aids suitable for all ages. It is strongly recommended that you pre-book your skating aid before your visit as there is a limited amount available.
If you're interested in learning to skate then the SnowDome is absolutely the place to do it.