Family Christmas days out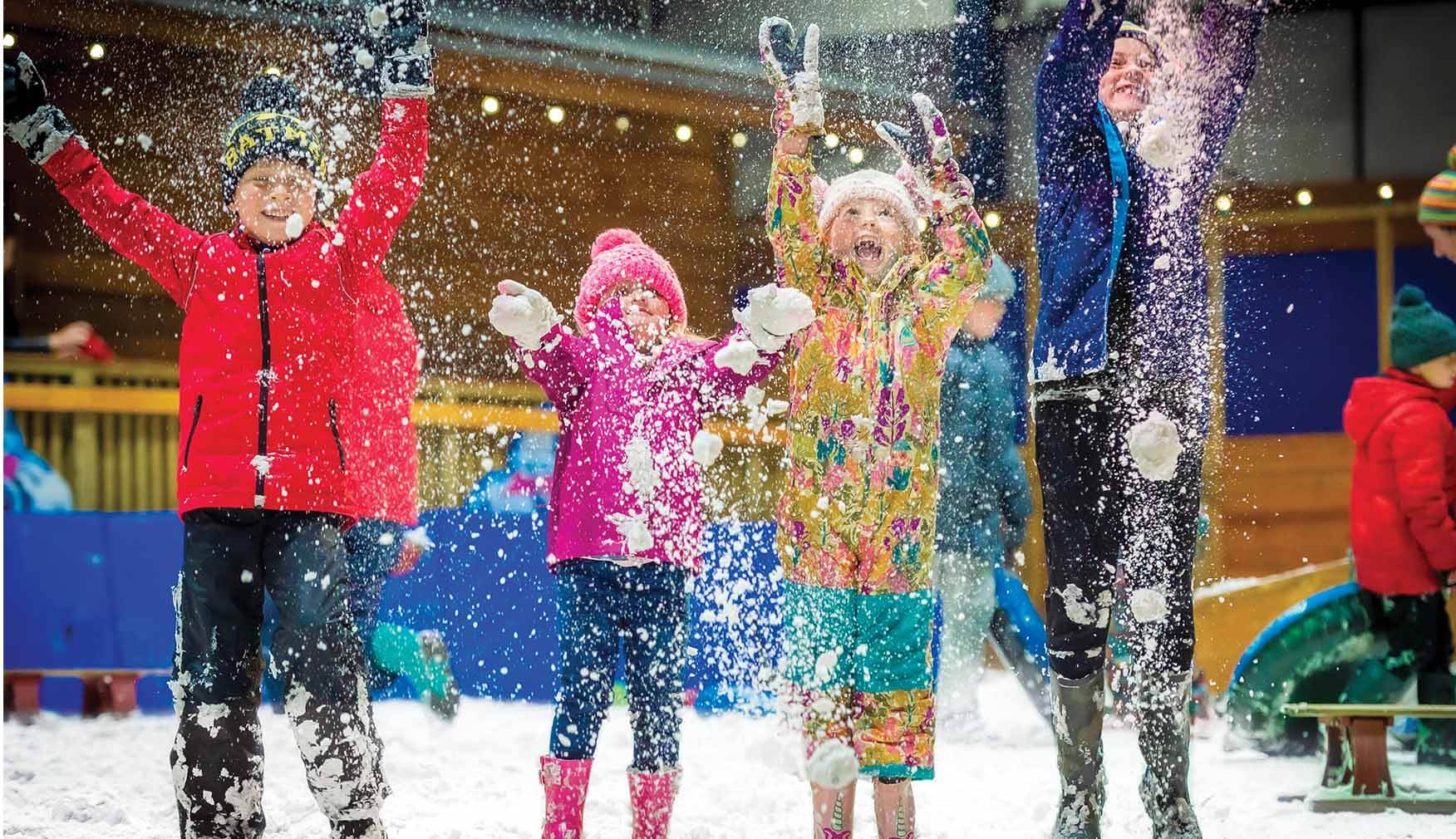 There's no right way to do Christmas. Some prefer to put their tree up late and celebrate on Christmas Day only. Others prefer to enjoy a whole month of Christmas fun. We at the SnowDome are firmly in the second camp!
Every Christmas, the nation crosses their fingers and toes, hoping for snow… with us, both snow and good times are guaranteed! Keep the magic alive and bring your children to the UK's most festive venue… there's plenty of fun snowy activities for all ages to choose from to get you in the mood for the festive period!
Time to dive into some of the top family Christmas days out…
1. Ice skating
Ice skating is great and where better to give it a go than at the SnowDome. Wrap up warm and enjoy the Christmas music, lights and decorations. With so many sessions to choose from, you're sure to find something for everyone. If you're not confident on ice skates, fear not… a range of skating aids are available to book, so everyone can enjoy the ice rink together.
2. New snow fun park
Don't miss the brand new snow fun park! A whole world of snowy fun where children and their parents can play around in the snow, slip and slide down the new giant snow slide, climb and slide in the treehouse and enjoy a game of snowballs... thrills and spills for the whole family!
3. Learn to ski or snowboard
You can even learn to ski or snowboard with a huge array of lessons for all ages and abilities, with a fully qualified snow sports team and tonnes of fluffy snow, it's the perfect learning environment. Lessons aren't just for older kids, little ones as young as 4 years old can give it a go with a dedicated team of instructors.
4. Santa's Winter Wonderland
The little ones will love Santa's Winter Wonderland… play and slide in real snow, whizz down snow slides on inflatable tubes, take a ride on a sledge and get involved with interactive displays, all whilst exploring Santa's Christmas snow trail… then it's off to Santa's theatre for a fun-packed show, featuring the big man himself. Finally, explore Santa's Christmas village where you can meet his real, furry animal friends, take a ride on the all new traditional childrens carousel!
Christmas is all about making unforgettable memories. With real snow and one-of-a-kind activities… don't miss out, get booked into the ultimate Christmas venue!