Summer Starts Here... up to 30% off!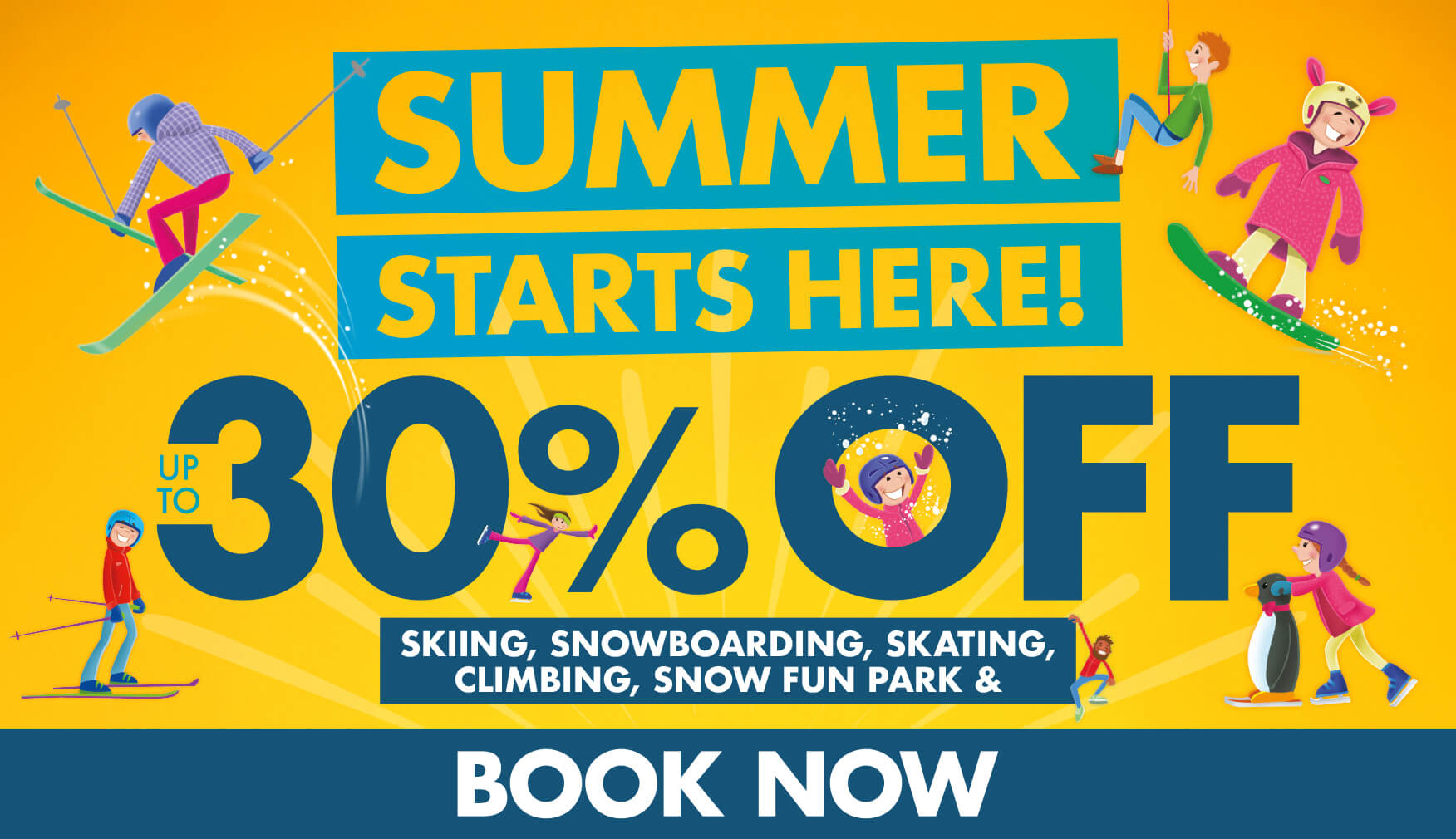 Summer adventures start here... with up to 30% off skiing, snowboarding, skating, climbing, snow fun park and more! 
Head on over and explore the slope, ice track, huge climbing walls and the ultimate snowy playground! There's snow much fun to be had whether you're planning a visit during the week, on a special weekend or during the holidays. 
Save up to 30% off here!
Valid on bookings made by 28th May, for visits before 30th June 2023.
Sign up to our newsletter