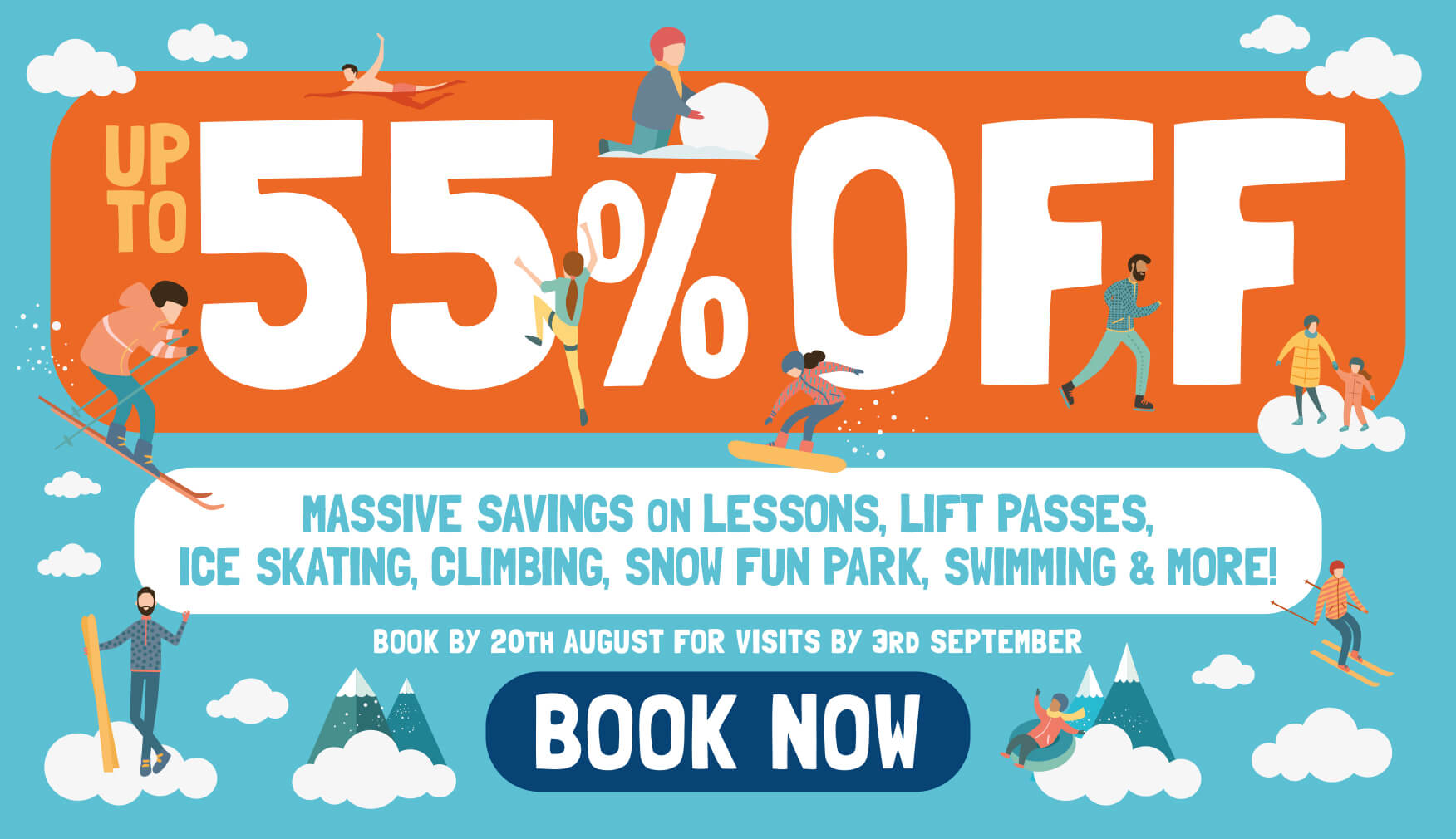 Massive savings on incredible family days out... Save up to 55% 
Just in time for the start of the summer holidays, grab these fantastic deals on skiing, snowboarding, ice skating, snow fun park, climbing swimming and more! There's snow much fun to be had - don't miss out, grab these deals now!
Unlock the adventure and save up to 55% here!
Valid on bookings made by 27th August, for visits before 3rd September.
Sign up to our newsletter