2 weeks free in August...PLUS...£50 SnowDome voucher!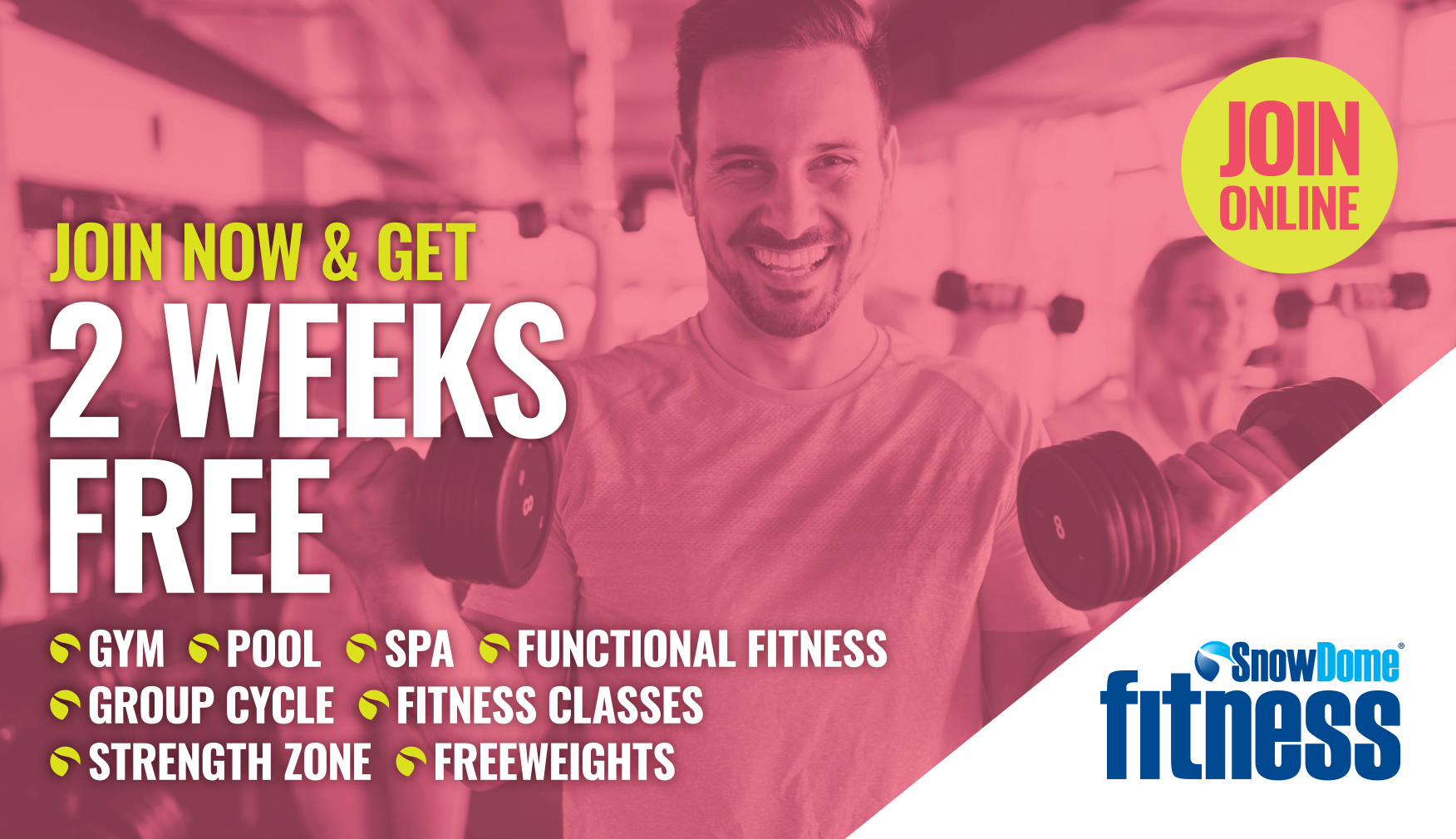 Join SnowDome Fitness in August and get 2 weeks free and a £50 SnowDome gift voucher.
Things are really starting to heat up in Tamworth, not just outside, but here at SnowDome Fitness too as we fully step into the summer! Come and join us this August and enjoy two weeks free, as well as a £50 voucher to spend at the SnowDome!
But why should you become a SnowDome Fitness member? The answer is simple… we're more than just a gym.
With the latest gym equipment, massive free weights area, action-packed classes, one-to-one personal training, huge swimming pool and our luxurious, relaxing spa, SnowDome Fitness is the place to continue your health and wellbeing journey.

Also, not only do we house the most incredible fitness team, as a SnowDome Fitness member, you'll also have access to the MyWellness App. This intuitive piece of technology will become your best training buddy as it tracks your plans, performance and progression during workouts. 
The MyWellness App provides you with the platform you need to take workouts to the next level and with access to personalised programmes, stats, fitness information and how-to videos, it'll no doubt revitalise your time in the gym.

Finally, the app speaks to a whole host of smart watches, meaning your steps and exercise outside of SnowDome Fitness will also be stored, collated and contributed towards your goals and targets.

You can join online or in person and get started straight away or drop in for a tour and come and see for yourself why we're the best in town.
SnowDome Fitness members enjoy...
12,000 sq. ft. Gym
Luxurious Spa
25 Metre Swimming Pool
Functional Performance Zone
Group Cycle Spin Zone
Strength Zone 
Fitbox Studio
Free Weights Area
Free Personal Training
Fully Qualified Fitness Team
Extensive Class Timetable
Junior Memberships Available
With this great offer and membership packages for all the family, there has never been a better time to achieve your health and fitness goals at SnowDome Fitness, join online today.
To arrange a visit or to join in person, either drop by, call us on 01827 308420, fill out the enquiry form or email the memberships team.
Offer valid when joining on a new 12 month SnowDome Fitness subscription during August 2022.
Sign up to our newsletter