New kit heading to SnowDome Fitness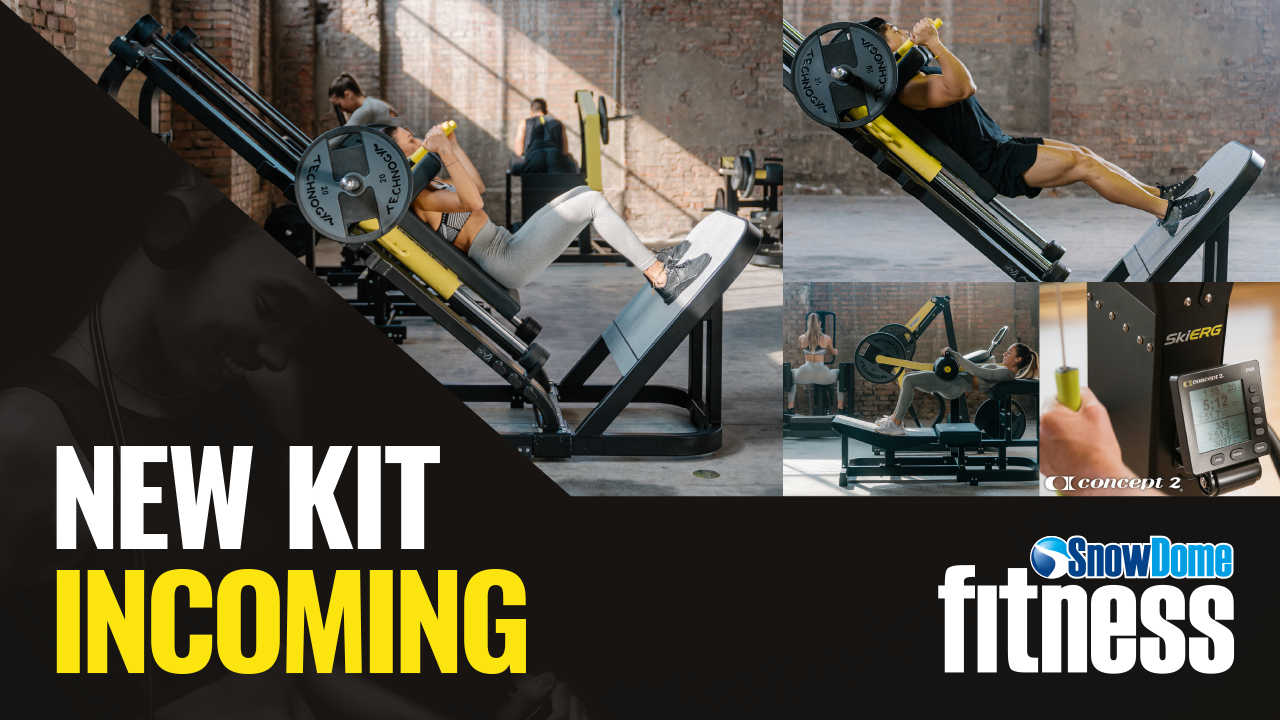 Firstly, we're bringing you The Concept2 SkiErg - it's available and ready to use here at SnowDome Fitness right now. 
Here's a video showing you everything you need to know about the new Concept2 SkiErg.
The SkiErg uses the same flywheel resistance and electronic monitoring systems as our indoor rower, the proven choice of rowing athletes around the world since 1981, so you can rest assured that the machine is made to last. Whether you're an elite cross-country skier looking to improve your poling power, a weekend enthusiast wanting to get into shape for the ski season, or just someone looking for a great workout, the SkiErg will help you achieve your goals.
That's not all, we have more in store...
Pure Hack Squat
It's time to get those glutes into gear with the Pure Hack Squat from Technogym. This impressive bit of kit will no doubt build those glutes in the most efficient way, it's also fully integrated into the Technogym digital wellness ecosystem.
Find out more about the Pure Hack Squat here.
Pure Hip Thrust
The big anti-slip, multi-angle foot platform offers three different foot positions for diversified muscle activation, including glutes plus co-activation of the quadriceps, glutes only and glutes plus co-activation of the hamstrings.
Discover everything you need to know about the Technogym Pure Hip Thrust machine here.
Pure Standing Leg Curl
Finally, we're introducing the Standing Leg Curl. This machine replicates the same muscle pattern of leg curls and is ideal to activate the hamstrings in an ergonomic position - it's a certain favourite and will easily form part of your leg training programme.
Here's more about the Pure Standing Leg Curl.
All these new additions stemmed from feedback and suggestions from our fantastic members. If you're interested in using the latest and greatest gym equipment, then come and join us here at SnowDome Fitness and see what all the fuss is about.