Fitness member of the month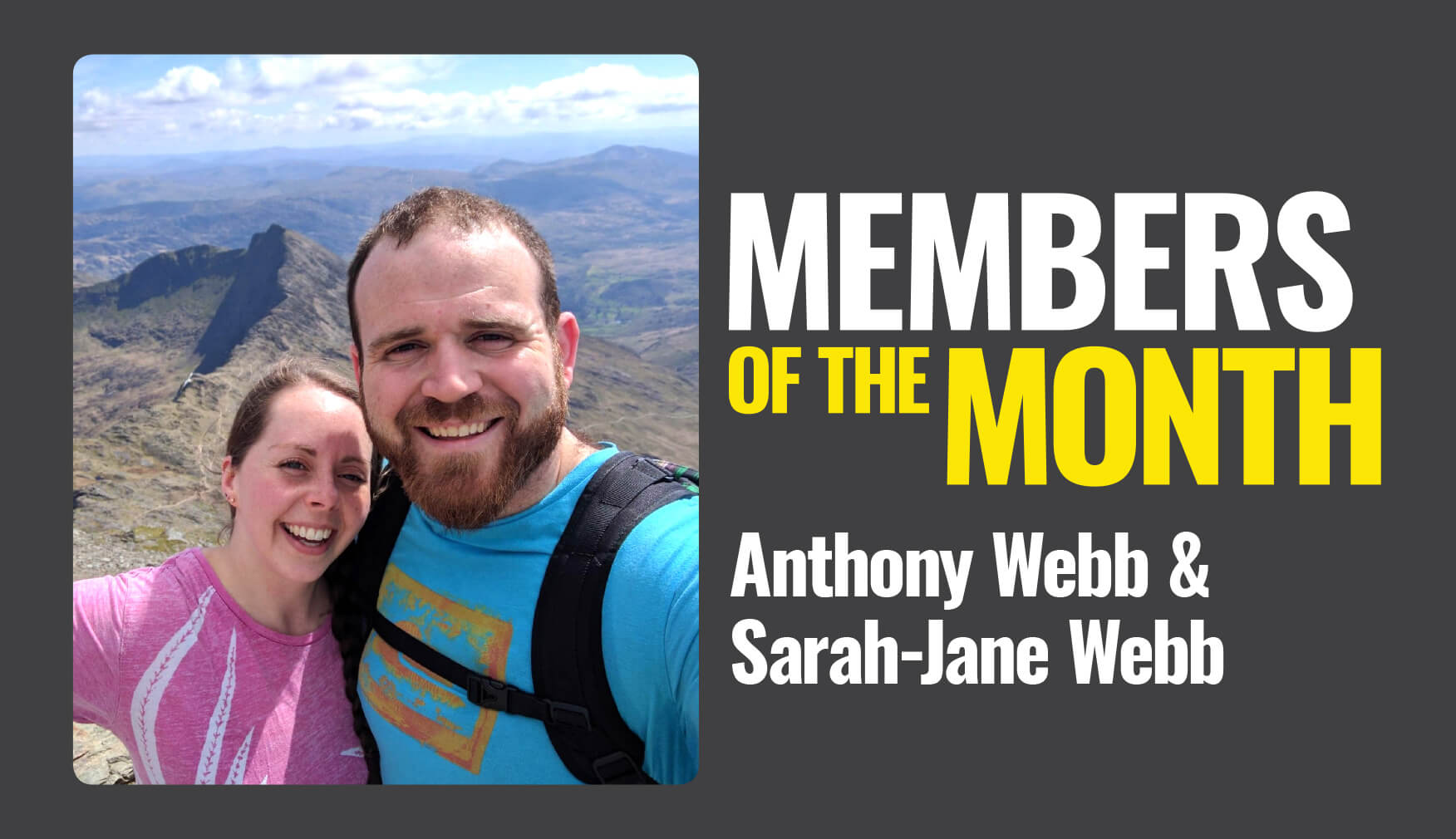 Joined: August 2017.
Quote from Fitness Team: Anthony and Sarah have been 2 of our most consistent members, making the effort every day to come and take part in one of our classes or to get some exercise of their own in. They are true testaments to the "no excuses" rule, with Sarah coming to the 6.15am classes straight after her night shift! They have taken part and done well in all the events we have held over the past year with both Ant and Sarah coming in the top few for the Let's Move competition, as well as doing fantastically in the Try a Triathlon event last month. We look forward to seeing them for a long time to come!
Fitness achievement: We joined the gym with the intention of improving our fitness so we can feel our best. Neither of us could run for much longer than 5 minutes before we started, but thanks to the team at SnowDome Fitness we have been able to achieve 1st and 2nd place in the Let's Move competition, complete the Try a Triathlon and we can now both run a comfortable 5km and just as an added bonus we've lost a few stone in the process.
Favourite thing about SnowDome Fitness: We love that there is so much variety here. You've got the gym, the pool, the regular challenges and a wide range of classes, but most importantly you've got the spa for chilling out in after an epic workout. Everything you need to keep motivated and have fun all under one roof. 
Favourite piece of equipment: Our favourite piece of equipment has to be the new Group Cycle spin bikes. It's really motivating seeing your numbers on the big screen, it pushes you to work that a bit harder and makes sure you don't give in. 
Best workout: Our favourite workouts would have to be all of the Group Cycle classes and Insanity with Kate on a Wednesday. If you haven't tried any of them yet then you're missing out!
Current fitness goal: Our current goal is to keep working hard and keep improving our fitness levels as we are planning a trip to Everest base camp next year. I'm sure with the help and support from Fitness Team we can make it to the top.