Fitness member of the month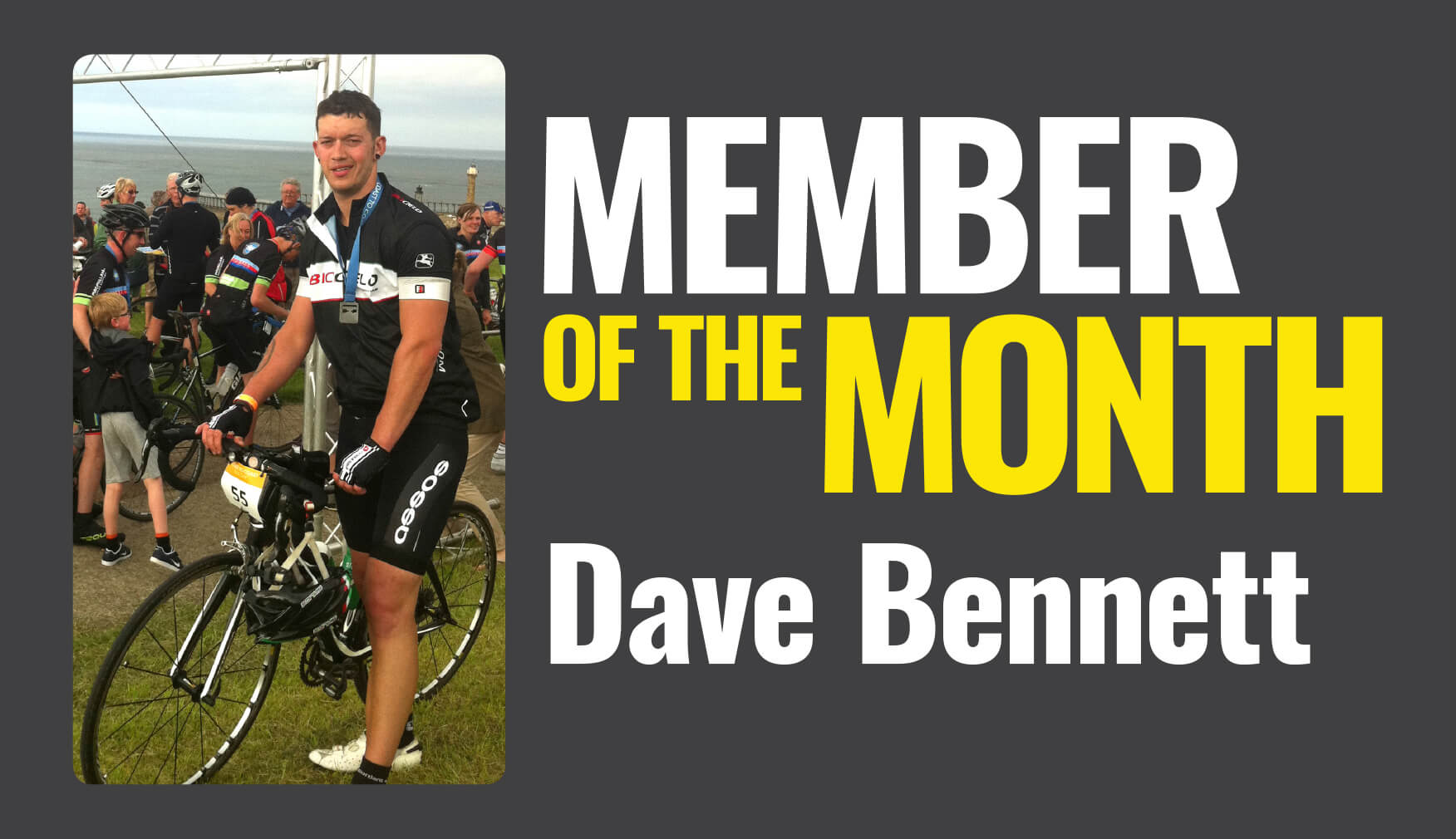 Joined: June 2017.
Quote from gym team: Dave may only have been a member for a short space of time, but we have been really impressed with how he has thrown himself into getting ready for his triathlon in Mallorca. As part of his training, he took on our Try a Triathlon and did amazingly well. Keep up the hard work and the gym team are behind you 100%!
Fitness achievement: Cycling coast to coast in a day – 150 miles in 9 hours 20 minutes.
Favourite thing about the SnowDome Fitness: I like that there is so much equipment and variety on the gym floor.
Favourite piece of equipment: At the minute my favourite bit of kit is the bike!
Best workout: My best sessions are anything that involves cardio.
Current fitness goal: I've wanted a new challenge for a while, so I recently entered into the Mallorca Ironman in May 2018. This will be the first triathlon I've ever done, so I'm nervous and excited Hopefully I'll finish with a respectable time.