Fitness member of the month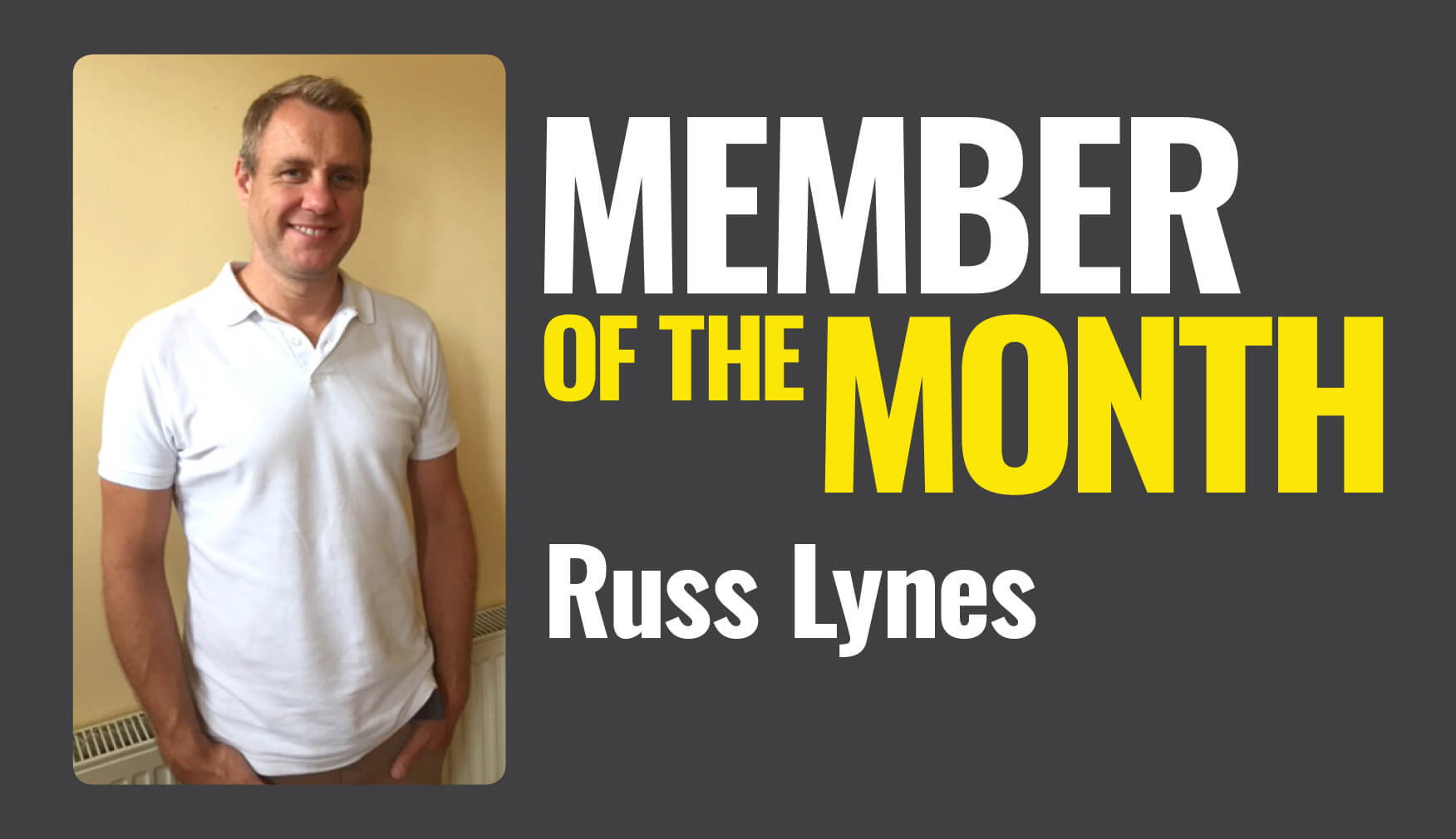 Joined: May 2018.
Quote from Fitness Team: From the moment Russ joined the gym he was honest about his nutrition and goals. Within the first week of training it was obvious Russ was determined to put the effort in to achieve what he wanted. Russ is always hungry for information and keeps coming back for advice on nutrition. Every night he is in the gym working hard and making sure he gives 110%. Russ is an absolute pleasure to train. Keep up the great work Russ!
Fitness achievement: I joined the gym for several small but not insignificant reasons - I am about to turn 40, I have spent the last twenty years eating particularly badly and not exercising and I've got a gorgeous new partner who I was not going to impress looking like I did. When I started at the gym, my diet was very poor and I struggled to do even a couple of minutes on each of the machines, however thanks to the Fitness Team, in just six weeks I had lost a stone and a half, gone from a 36" waist down to 32" and my entire body shape had changed incredibly. Plus my fitness, endurance and strength levels are better than they have ever been.
Favourite thing about SnowDome Fitness: This is a really easy one - the Fitness Team! From the get go they have been massive supporters and tailored everything to suit my individual needs. They take the time to establish what you want to achieve, benchmark your starting capabilities and build a plan to work exactly in line with your requirements, lifestyle, abilities and availability
Favourite piece of equipment: My favourite area is the performance zone. Since I was able to lose the excess weight, I can now focus on working on smaller muscles, body definition and core strength. The performance zone allows me to use a mix of circuit training, stretches, weight machines and mat work to enhance and promote all the muscle groups whilst building real strength.  
Best workout: The one where I spend ten minutes on my legs across three machines, fifteen minutes doing ab work on the crunch and torso equipment, fifteen minutes on stretches and core strength on the mats and finally thirty five minutes cardio on the Vario and rowing machines. It's a great mix of short sharp exercises with loads of variety and it works all the muscle groups.
Current fitness goal: It's all about increasing my fitness, my strength and improving my shape. I have a little way to go to shift the final few pounds but I know that will happen naturally with my current workouts. I  want to improve my overall shape and muscle tone whilst raising my fitness levels. I can't believe the massive improvement in me, my body and my lifestyle already. I am really looking forward to the next set of changes I will see and feel in myself. There's no way I am stopping now!