£100 off 100 places to stay with Crystal Ski holidays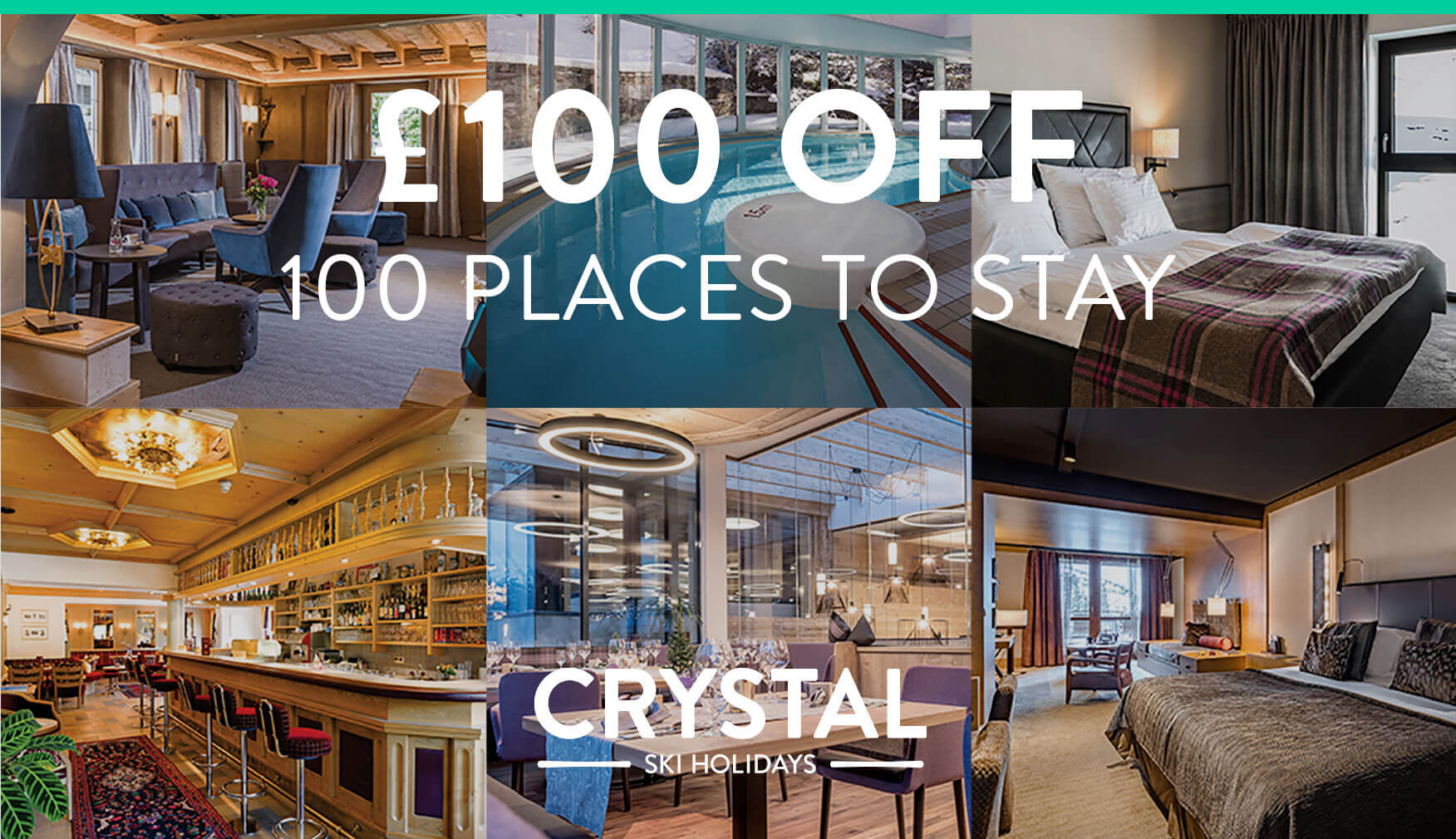 Bag yourself £100 off 100 places to stay* this winter with Crystal Ski Holidays. Your perfect ski deal is just a few clicks away. Ski holiday packages include your flights, transfers and accommodation.
Psst... This saving applies to all dates, including school holidays.
Why not come and see us to discuss your holiday requirements with our expert team based here at SnowDome? Alternatively you can call us on 020 8610 3124 or go online.
Please see www.crystalski.co.uk for full booking terms and conditions and for a full list of accommodations included in the offer.