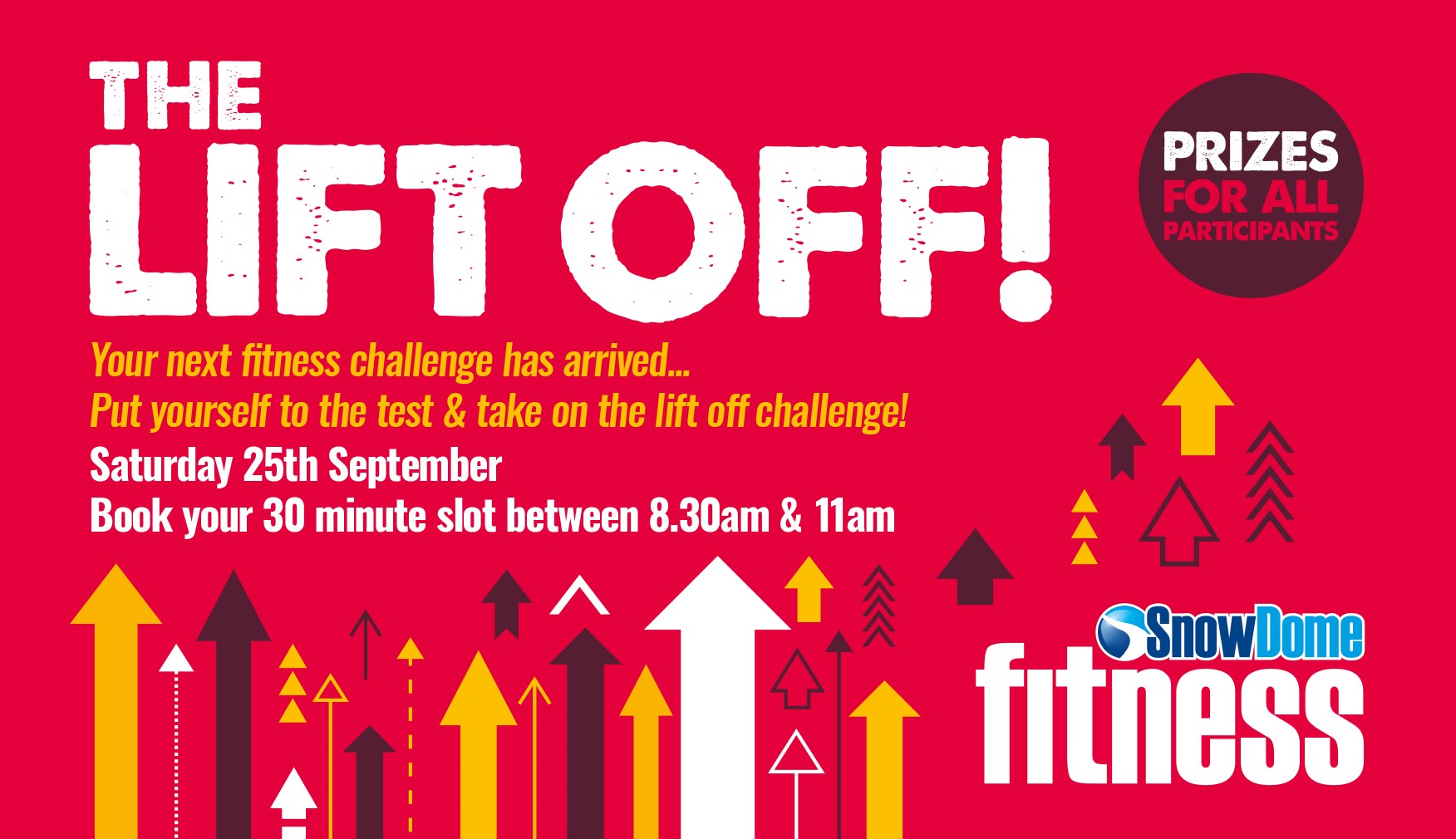 SnowDome Fitness is proud to present your next fitness challenge... The Lift Off! Put yourself to the test & take on The Lift Off challenge! Saturday 25th September... book your 30 minute slot between 8.30am & 11am.
The format is simple...
· Squat
· Bench
· Deadlift
· 3 attempts at your 1 rep max

All participants will get a prize! Pre-book your space online or with a member of the Fitness Team.
The Fitness Team will coach you through the lifts in the run up to the event and on the day, so get involved! All ability levels are welcome.
We look forward to seeing you there!
Sign up to our newsletter