Tamlands x Red Bull Jam Night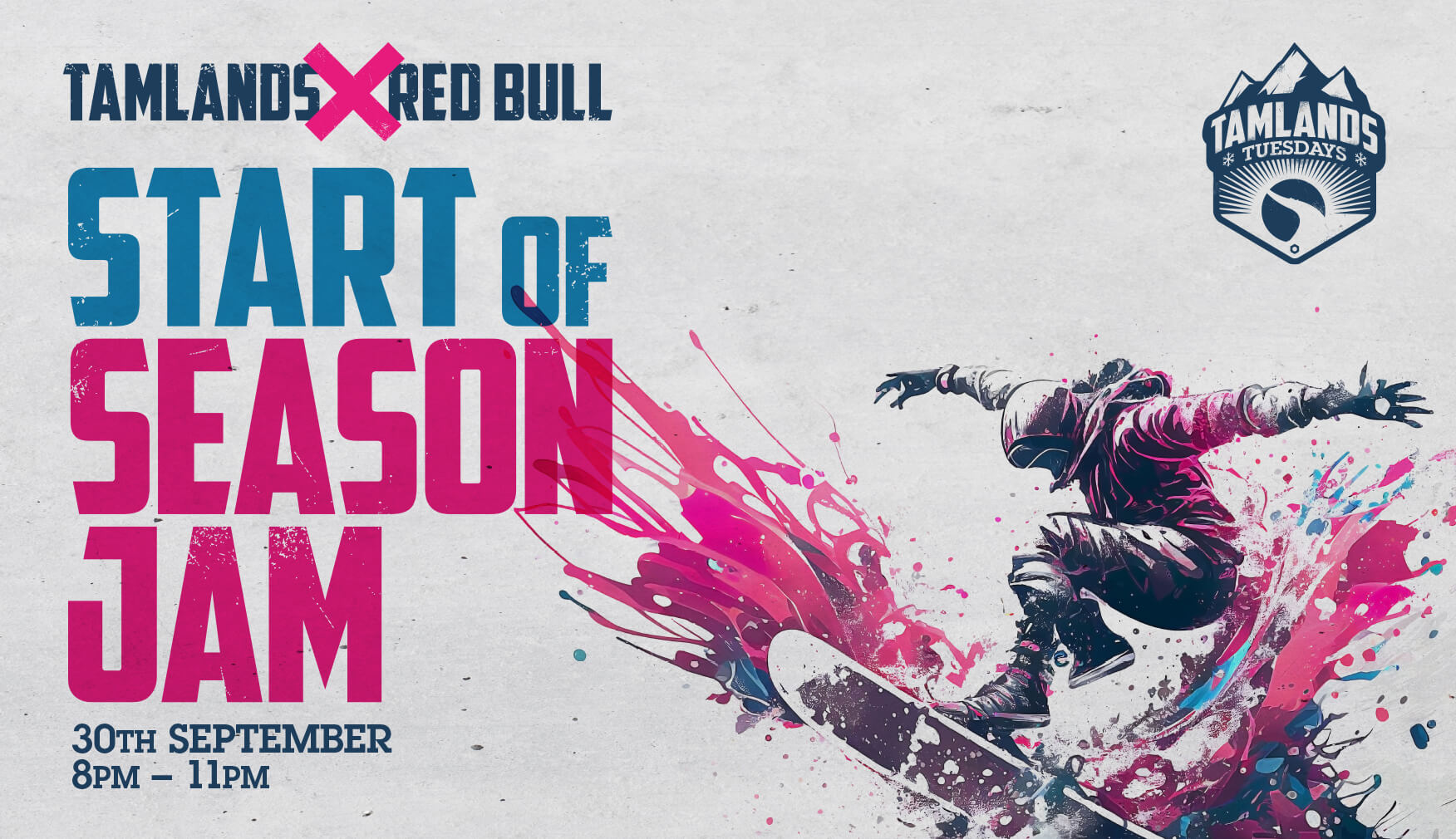 Get Ready for the ultimate freestyle experience: Tamlands x Red Bull Start of Season Jam Night!
📅 Date: Saturday, 30th September
⏰ Time: 8:00 PM - 11:00 PM
📍 Location: SnowDome, Tamworth
Are you ready? This is your chance to experience a night that's jam-packed with non-stop action and an awesome park as we bring freestyle back with a bang to the SnowDome with your favourite kickers, wicked rails, and mind-bending boxes. 
But that's not all! We're cranking up the volume with the Red Bull truck, pumping out heart-pounding beats spun by our epic DJ! And guess what? You can ride the rails attached to the truck and unleash your freestyle skills!
For those who want to compete, we've got a jaw-dropping competition lined up for you. Show off your tricks, flips, and spins for a chance to claim your spot among the freestyle elite. Oh, and did we mention £500 in cold hard cash prizes waiting to be grabbed?
As you catch your breath from all the action, revel in the thrills from the balcony or unwind in style at the all-new Aspen's Bar and Kitchen. Indulge in delicious bites, sip on your favourite drinks, and relive the heart-pounding moments with your crew.
This isn't just an event, it's a celebration of winter's triumphant return. The slopes are alive with energy, and we're inviting you to be a part of this unforgettable experience. Join us as we kick-start the ski and snowboard season in the most exhilarating way possible!
Mark your calendars for Saturday, September 30th, book your lift pass quick to avoid missing out.
(Please note: the competition will be available to enter for guests aged 18+ but all ages are welcome to attend the freestyle park event.)
Sign up to our newsletter