Tamlands Takeover park plan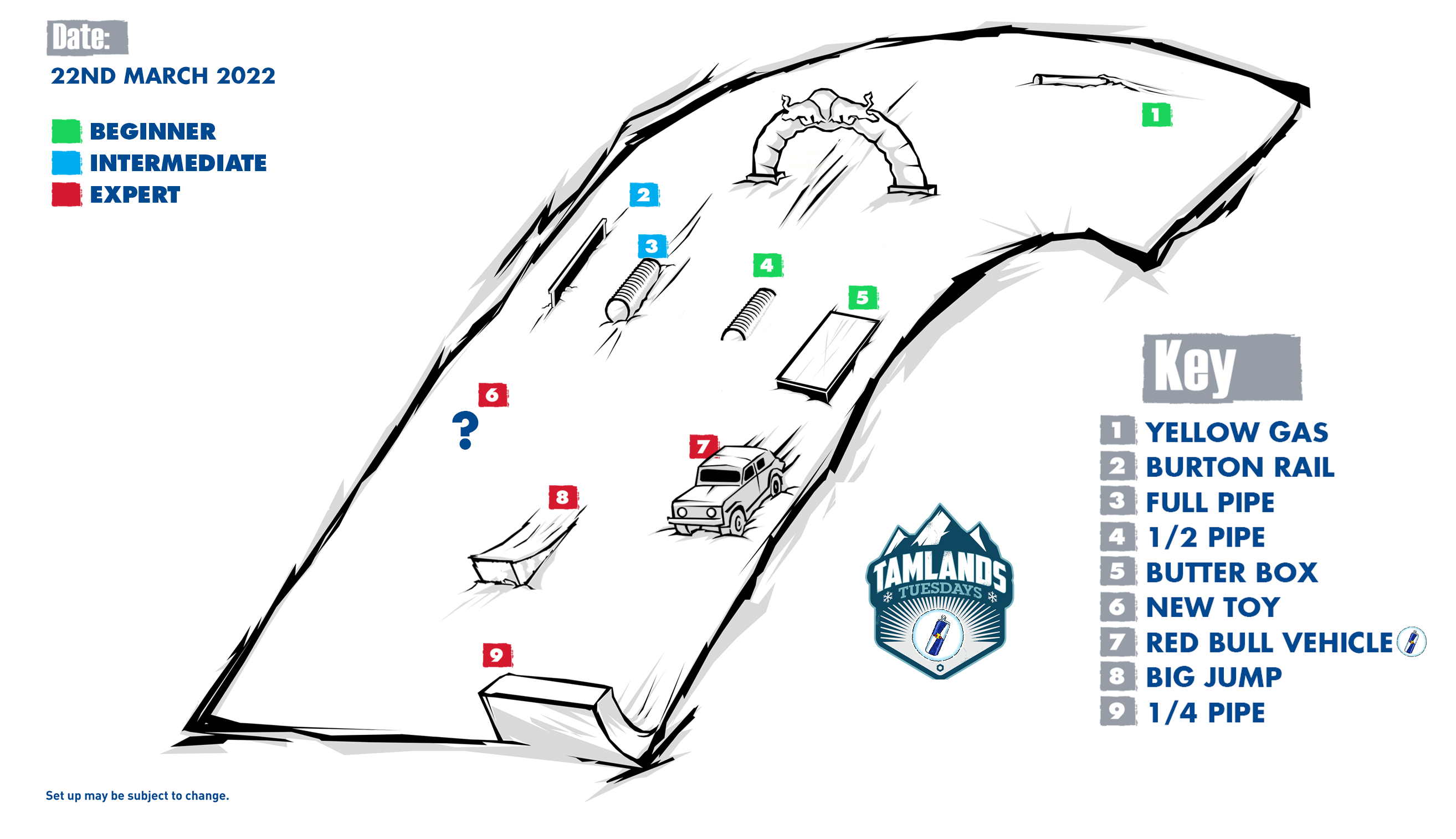 Okay, this is HUGE...next week, we're teaming up with Red Bull to bring you a super special night at Tamlands Tuesdays! This is going to be Tamlands like you've never seen it before -  we're talking prizes, DJ's, late bar, an awesome RB inspired park plan (with a top secret NEW feature) and of course, plenty of Red Bull to keep you refuelled and energised all night long!
We really encourage you to pre-book your lift pass and secure your place as tickets are already flying out! Unfortunately, we cannot guarantee there will be space left on the slope come the night of the event, so get booked on now! 
We'll see you on Tuesday 22nd March - let's do this! 
Sign up to our newsletter