Jenny Jones intro to freestyle 2020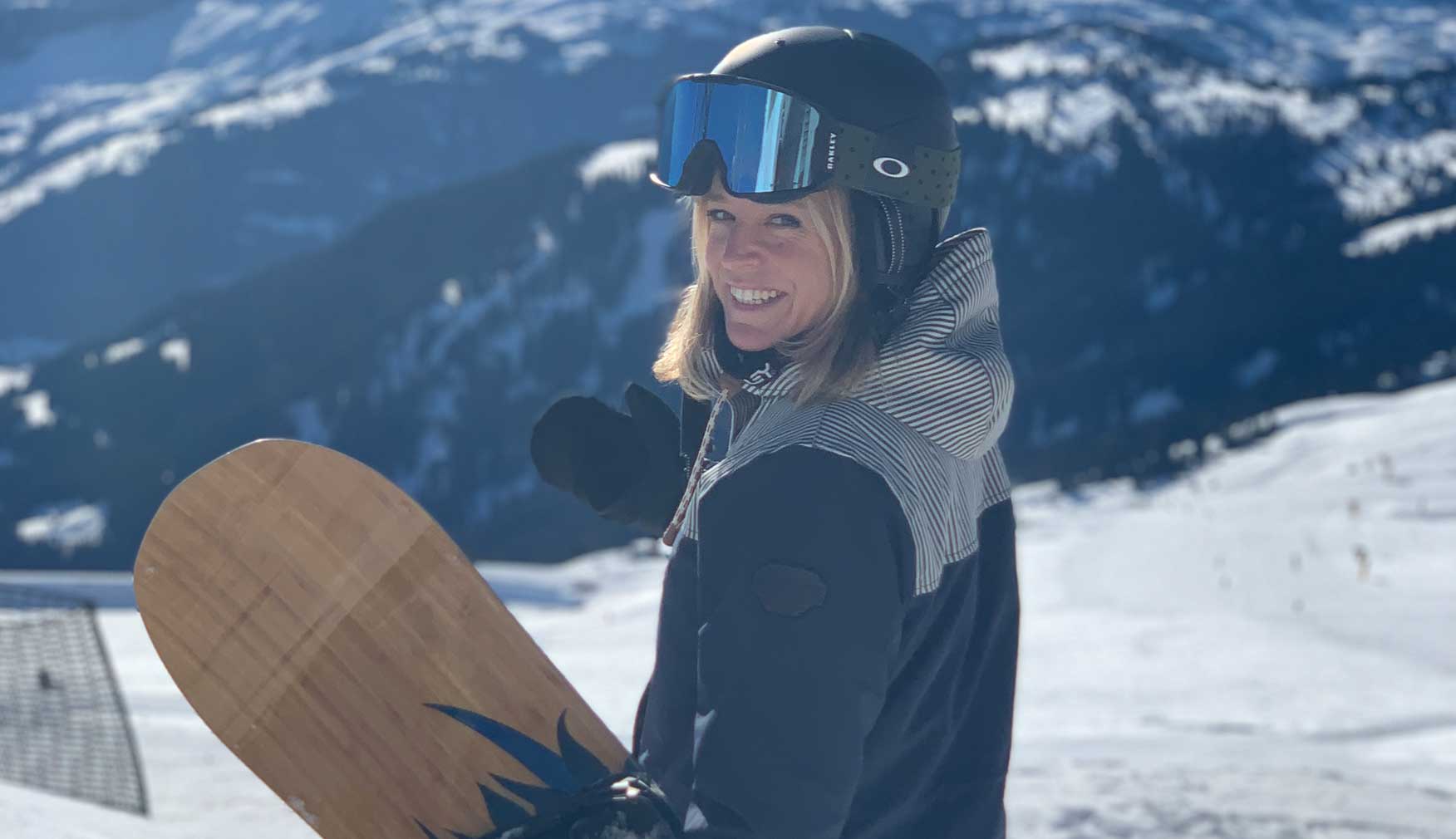 We are excited to announce that Jenny Jones will be hosting a series of pre-season one day intro to freestyle workshops.
If you are confident riding the slopes (and are at the recreational standard) but want to try out some freestyle skills and hone your style in the park then this Intro to Freestyle Workshop is a great way to progress.

Hit a jump for the very first time, understand how to ride box features or improve existing freestyle tricks to make your snowboarding feel smoother. You'll learn a whole heap of new skills surrounded by a good deal of stoke! As a group, you will explore the fundamentals of freestyle and then apply them to some basic park features. There will be an opportunity to focus on specific goals followed by video analysis to gain individual feedback. So when you are back out riding the mountains you can confidently begin to integrate more elements of freestyle into your snowboarding.

Includes lift pass, equipment hire (if required) and coaching with Jenny Jones.
Workshop dates:
Thursday 12th November
Friday 13th November
Timetable:
10am Meet Jenny and introductory briefing
10am - 12.15pm Freestyle coaching with Jenny Jones
12.30pm - 1.30pm Lunch*
1.30pm - 2pm Video feedback
2pm - 3pm Freestyle coaching with Jenny Jones
3pm - 6pm Free shred time
*Please note that clients can either bring a picnic or purchase lunch, snacks and drinks from the SnowDome restaurant. No food or drink is provided with the workshop.
Please ensure you have your equipment rental and are ready to snowboard before the 10am workshop start time.
Related Events
Sign up to our newsletter