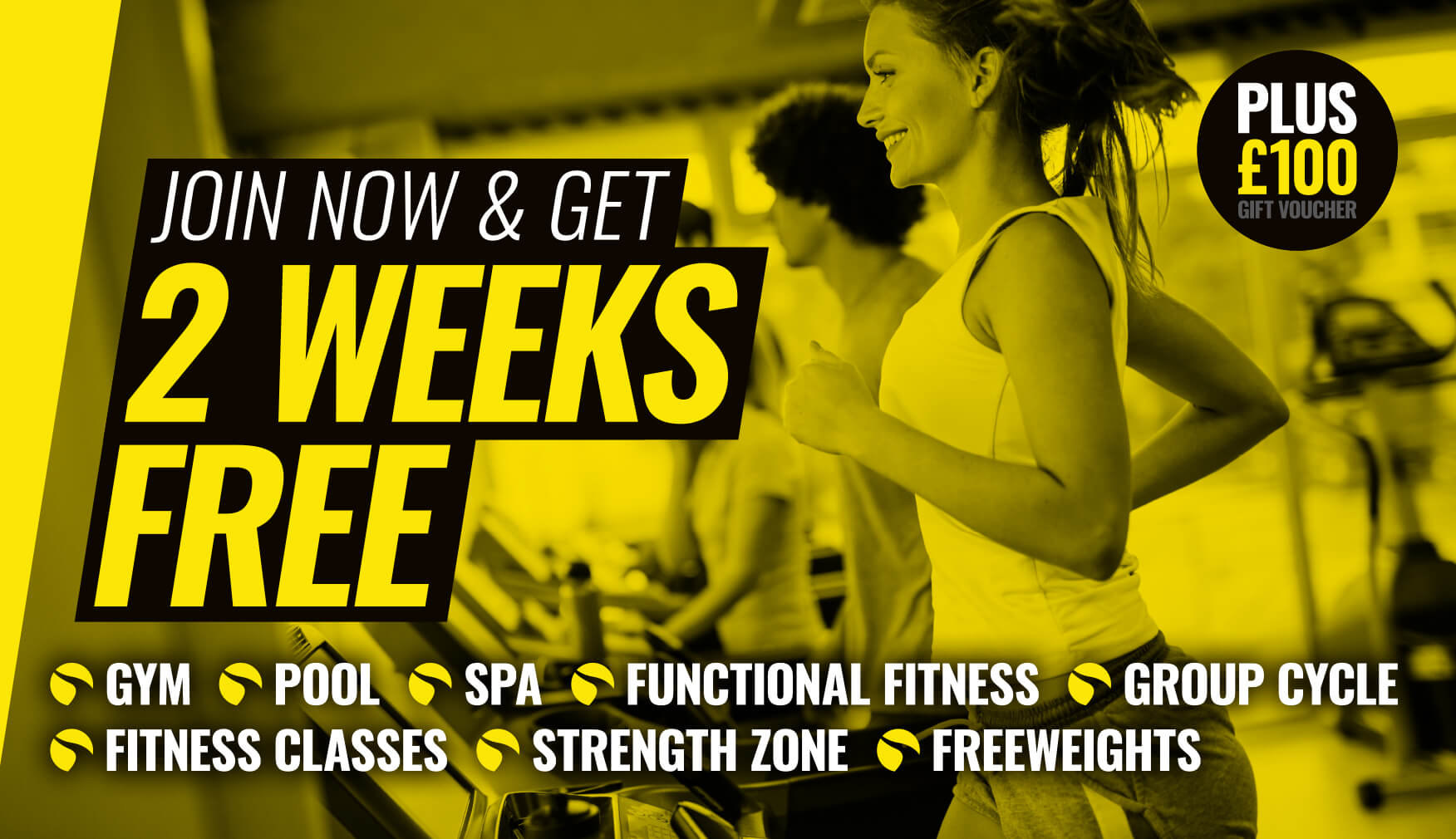 Join SnowDome Fitness in November and get 2 weeks free plus £100 SnowDome gift voucher 
Get ready for the ultimate fitness experience this November with SnowDome Fitness! Say goodbye to boring workouts and hello to an incredible gym with all the bells and whistles. Join now and you'll get 2 weeks free plus a £100 gift voucher!
Our state-of-the-art facility has everything you need under one roof, from an enormous gym floor to a luxurious spa, a 25m swimming pool, and unbeatable classes. With the latest equipment and free personal training, you'll feel motivated and energised every time you step foot in SnowDome Fitness.
And that's not all! As a member, you'll also unlock a range of fantastic benefits including discounts on food, beverages, and parking. Plus, you can hit the slopes with 30% off skiing and snowboarding, including group and private lessons, lift passes, and recreational discount sessions.
Our extensive facilities boast a 12,000 sq. ft. gym, a functional performance zone, group cycle spin zone, strength zone, and fitbox studio. With a fully qualified fitness team and an extensive class timetable, you'll never be short of options to achieve your health and fitness goals.
We even have junior memberships available, so the whole family can get involved! Don't miss out on this amazing offer and join online today. To arrange a visit or join in person, simply drop by, call us on 01827 308420, fill out the enquiry form or email the memberships team.
So what are you waiting for? Sign up for a new 12-month SnowDome Fitness subscription during November 2023 and experience the ultimate fitness journey!
Offer valid when joining on a new 12 month SnowDome Fitness subscription during November 2023. Ski & snowboard discounts valid with 12 month subscription only.
Sign up to our newsletter