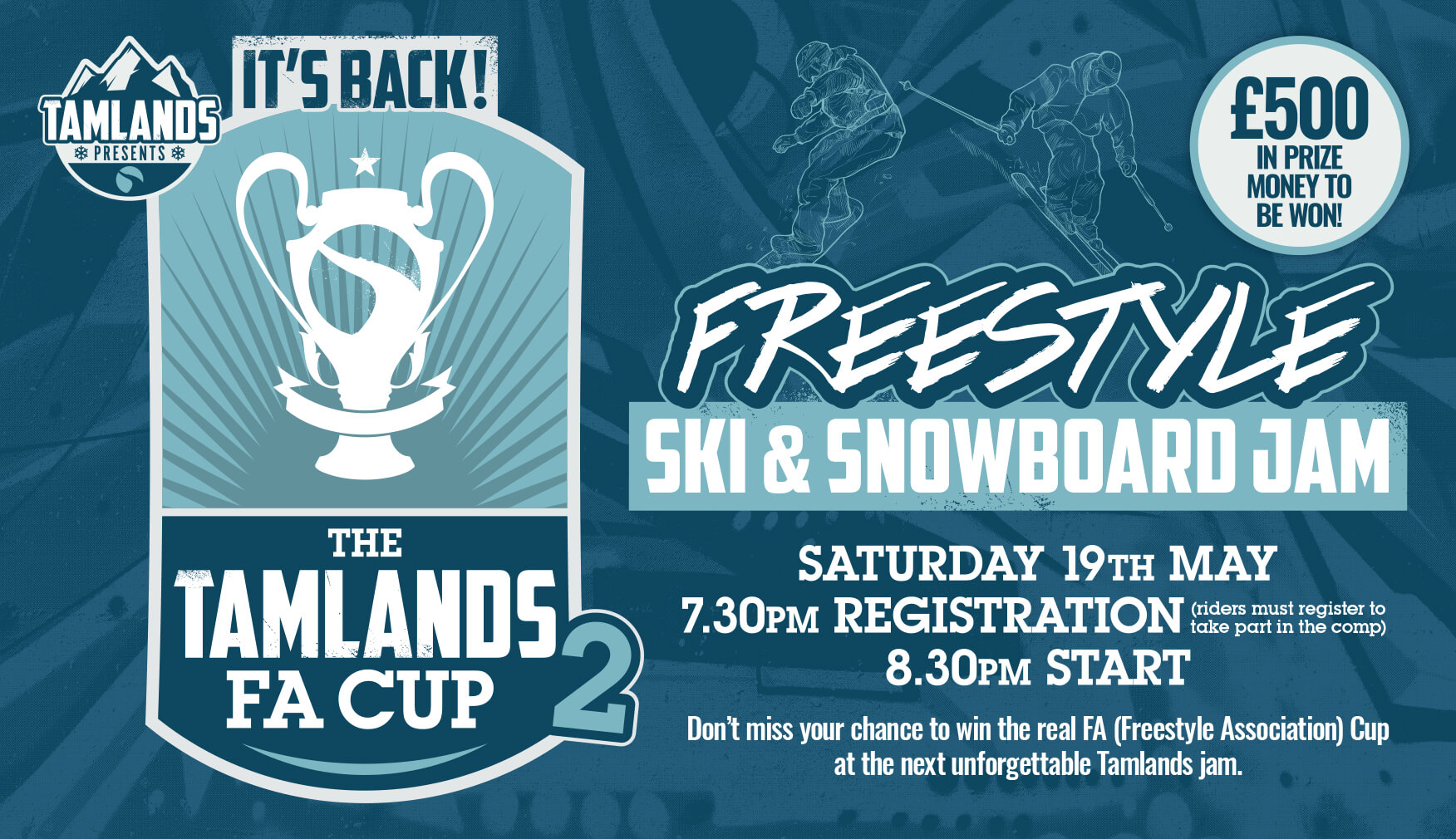 Join the Tamlands crew for a freestyle jam, SATURDAY night special, on Saturday 19th May... complete with a wicked park setup AND… bag yourself some prizes as we give out over £500 in CASH!
The Tamlands FA (Freestyle Association) is going to be a knockout-style trick off following the real FA Cup style. Turn up for registration between 7.30pm - 8pm, as we'll be drawing the match ups live on the night... bingo machine and all!
Entrants taking part will battle it out on randomly selected features to impress our judges and make their way to the grand final!
If you don't wish to take part in the knock out competition, you are more than welcome to enjoy the park night and the jam atmosphere!
The Tamlands FA Cup will follow a casual jam format, all ages and freestyle abilities welcome! Hosted by the one and only Sean Miller.

Saturday 19th May, registration 7.30pm-8pm, start 8.30pm.
Adults £39 (£25 members)
Juniors £29 (£20 members)
It's set to be a super busy night so make sure you pre-book by selecting the Tamlands session on Saturday 19th May, you can book online or by calling 03448 000011.

It's going to be a classic SnowDome night, so be there!