School Snowsports Week launch event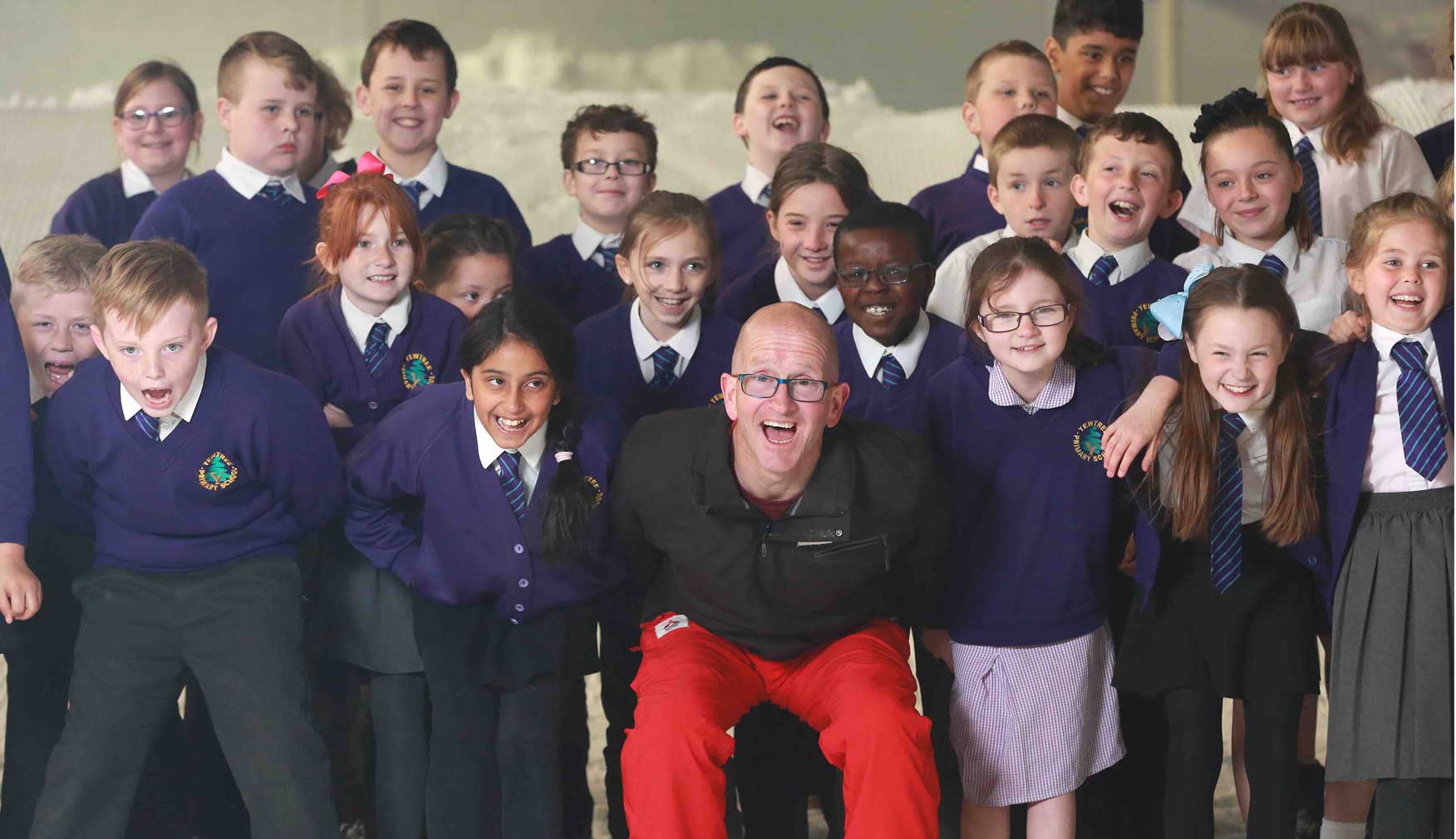 SnowDome are set to offer free lessons to school and youth groups as part of National Schools Snowsport Week from 23rd – 29th April 2018.
National Schools Snowsport Week is supported by Winter Olympic ambassadors: British snowboarder Aimee Fuller, British Alpine and Delancey British Alpine Team skier Dave Ryding and Paralympic gold medalists Menna Fitzpatrick and Jen Kehoe, all of whom will join over 30 lucky students at a National Schools Snowsport Week launch event on April 16th at the SnowDome.  The students attending the event won the opportunity to meet their snowsport heroes by designing graphics for a pair of skis or a snowboard. The winning graphic was selected by Ski Sunday presenter Graham Bell who will also host the event.  
Governing body Snowsport England has teamed up with headline sponsor Interski to launch the third in a series of successful events. 77 schools and 2353 young people took part in National Schools Snowsport Week 2017, more than double the amount of the previous year. Snowsport England are confident this will rise again in 2018 following the exciting performances and inspiration of the 2018 Winter Olympics and Paralympics.
The third National Schools Snowsport Week will take place from Monday 23rd until Sunday 29th April 2018 and is aimed at giving pupils at primary and secondary schools, as well as sixth form colleges, the chance to try skiing or snowboarding. The SnowDome, are offering entirely free sessions.
Luke Williams, Snowsport England initiative Leader said: "For some school children, National Schools Snowsport Week will be the first time they've been on skis or a snowboard. For others, it opens up the opportunity to develop their existing skills and try racing, freestyle or ski or snowboard cross. For everyone that takes part we aim for it to be an enriching experience, which not only brings people together but also helps build strength and refine skills of balance and agility."
National Schools Snowsport Week is one of Snowsport England's participation campaigns and forms part of their national participation initiative Go Ski Go Board.
Visit National Schools Snowsport Week for details about to get involved with National Schools Snowsport Week or follow Snowsport England on Twitter @SnowsportEng #SchoolSnowsport.
Related Articles