Team Building
For a truly unique event, a visit to the SnowDome is sure to break the ice and bring your team closer together.
SnowDome team building activities are the perfect way for colleagues to improve key skills such as communication, problem solving and building trust.
You and your colleagues can go head to head in an ice trike relay race or maybe try your hand at ice curling with a twist. Learning to ski or snowboard is a rewarding and exciting team activity… and there's a luxurious spa to rest and rewind in after the fun on the snow.
Whatever your brief, you're invited to think outside the usual team building box, watch your team grow and enjoy a unique setting.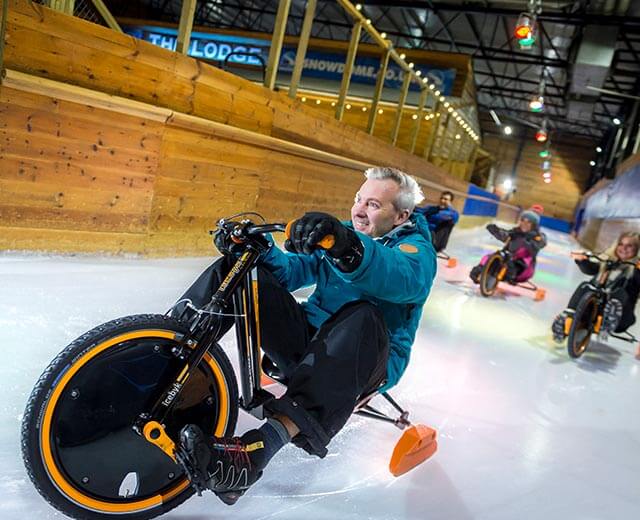 Fly around the UK's only ice track on our custom built, drifting ice trikes. Teams will race together relay-style as they peddle and slide around the course. Will you and your team be the ice trike champions?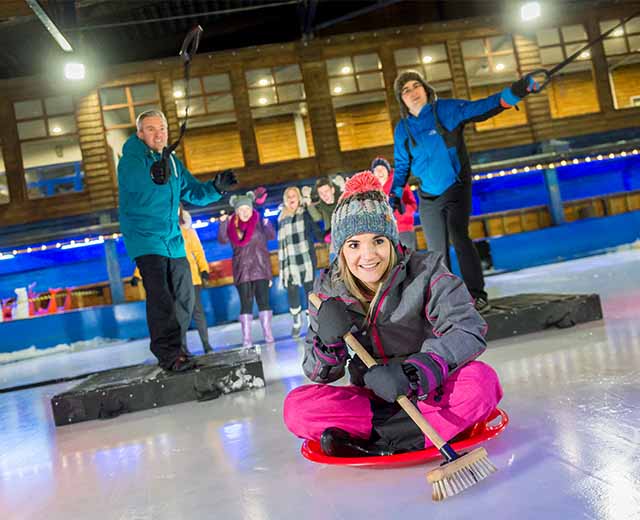 Curling with a twist… instead of pushing those boring stones along the ice, use your work colleagues instead! A great group activity as teams will need good communication skills to work together to get the highest score down on the ice.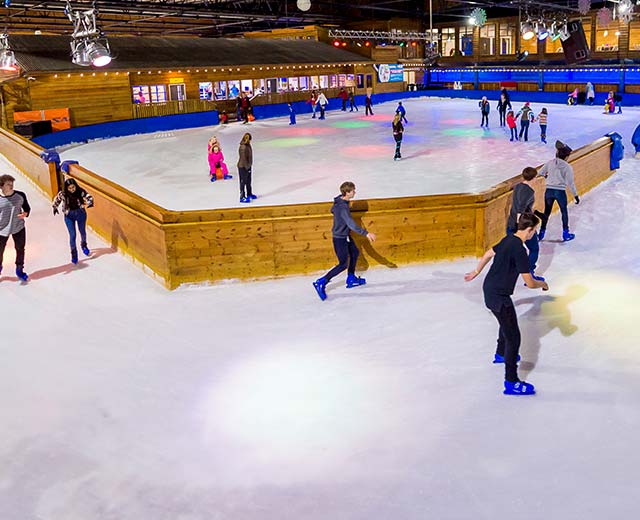 Ice Hockey Shoot Outs & Skating Relay Race
Perfect for multiple team play, get your associates sliding and gliding on the ice with hockey sticks, pucks and goals or relay companions around the ice track. Throw in the SnowDome referee and your team will have to adapt fast as they take on some icy fun.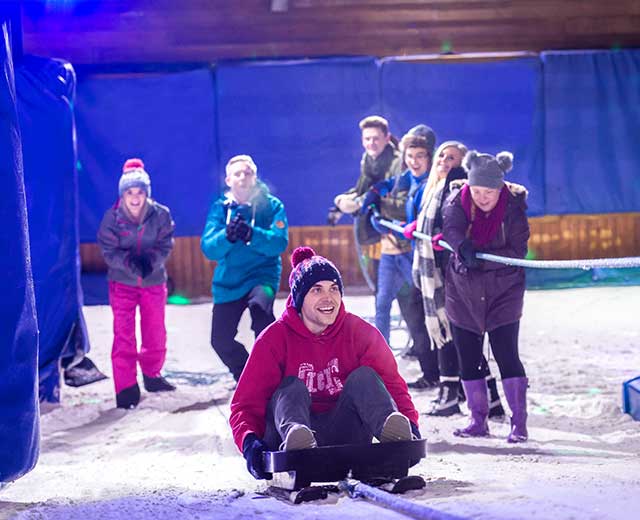 Requiring problem solving skills, brains and brawn, this activity is certainly a team effort. On the snow, teams are tasked with transporting their colleagues to the top of the snow slope with a sledge and pulley system.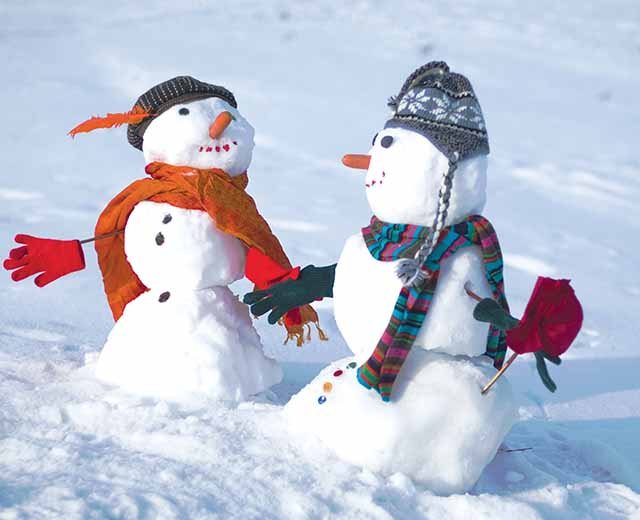 Using the props provided, the creative juices will be flowing as participants build their very own sculpture. Build a snowman or something entirely unique. Teams can judge each other's attempts or the SnowDome referee can always step in.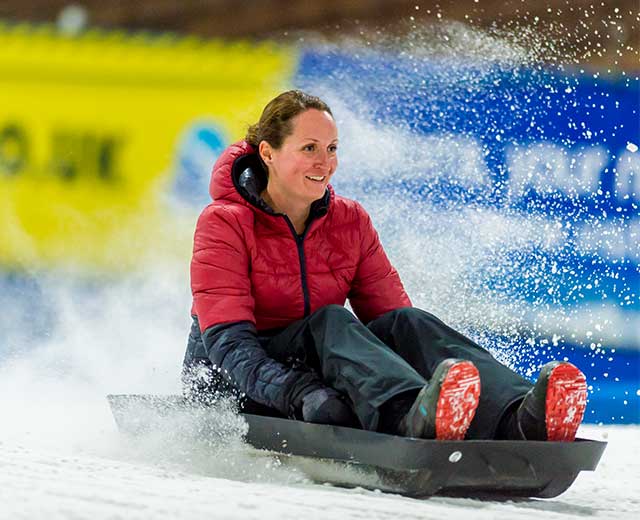 Take the lift to the top of the main slope and it's off in your own steerable toboggan! Negotiate the bend, head down the long straight and on with the brakes… hilarious fun. The team are sure to be talking about this one for years to come.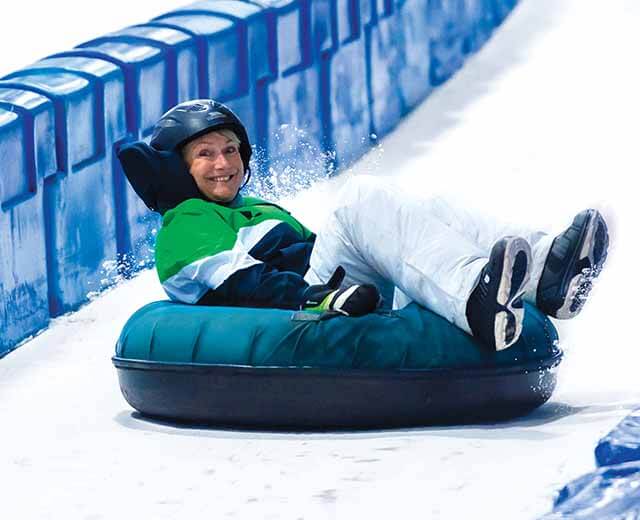 Hold on tight for the fastest and most exhilarating experience on real snow – hurtling down the slope in specially designed inflatable tubes! There's nothing else like it, they're fast, they've no brakes and they spin.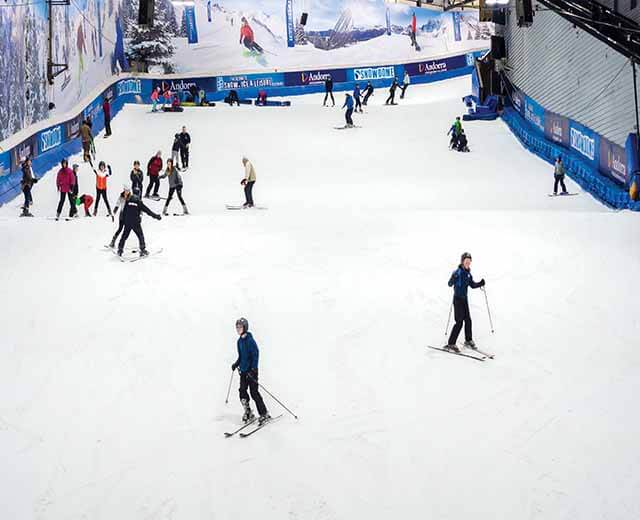 Learn a new skill as a group and create unforgettable memories. For those that have never ventured out onto snow before, there's a variety of lessons from one hour fun sessions to full day courses.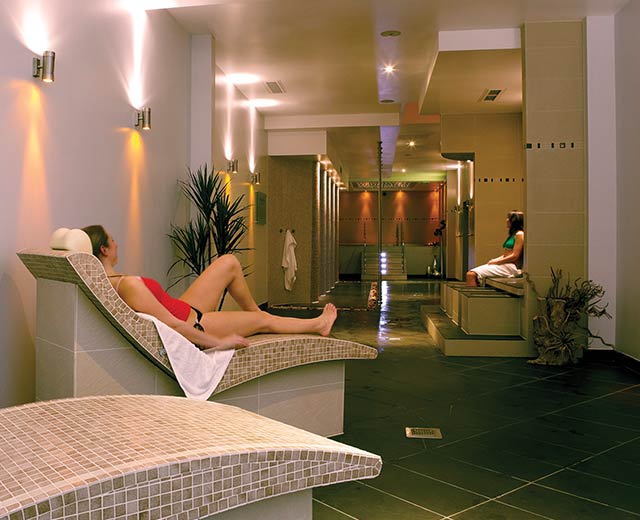 Come in from the cold and relax in the SnowDome's very own luxurious spa. Take advantage of the heated relaxation loungers, mosaic hydrospa, cedar sauna, salt infused steam room, experience showers and ice fountain. The perfect way to relax after a day of team building fun.